2017-03-28 17:24:22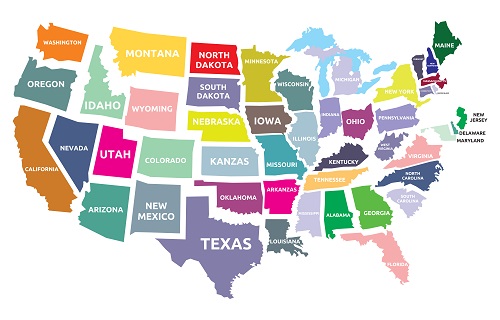 Here's our monthly roundup of manufacturing expansions, mergers, and acquisitions by state (and a few international). Don't see your state? Send your expansion, merger, and acquisition news to editor@mfrtech.com to be included in next month's round-up.
Indiana
Faurecia Clean Mobility (FCM), a global manufacturer of automotive emissions control systems, will initially invest more than $4 million to establish and equip a new 137,500-square-foot production facility at 4510 Airport Expressway in Fort Wayne. It's expected to create up to 144 new jobs by 2018.
NTK Precision Axle Corporation (NTK), a global automotive supplier, is establishing a new manufacturing facility in Anderson that will create nearly 200 new jobs over the next five years. The Japan-based company, which also has a manufacturing facility in Frankfort, Indiana, will invest more than $100 million to build and equip a new 300,000-square-foot manufacturing facility in Anderson on South Layton Road north of 73rd Street.
Massachusetts
MassDevelopment has issued an $8 million tax-exempt bond on behalf of D&S Realty LLP, a real estate entity in West Boylston. D&S Realty is using bond proceeds to renovate and expand a facility at 70 Hartwell Street in West Boylston that it has leased to Curtis Industries LLC, a Worcester manufacturer of compact vehicle cabs, attachments, and accessories. Renovations include building a 110,400-square-foot addition for office, storage, and manufacturing space; and making tenant-specific upgrades. Middlesex Savings Bank purchased the bond.
New York
QUEST Machining & Fabrication, LLC. of Holbrook, NY, has acquired the assets of TATRA Industries Corp. of Copiague, NY, which specializes in precision sheet metal fabrication.
Ohio
Maroon Group LLC, specialty chemical distributors in North America, has acquired Lincoln Fine Ingredients, a national distributor of specialty chemicals based in Lincoln, RI.
South Carolina
MP Husky, a manufacturer of cable trays and cable bus systems, plans to expand its operations by building a new 150,000-square-foot facility at 1400 Old Stage Road in Mauldin.
Gestamp North America,—a subsidiary of Spanish-based Gestamp—a manufacturer of metal automotive components, is planning to spend $129 million to construct 123,000 square feet of additional space at its Union County facility and add another 182,000 square feet by leasing an existing building. The expansion includes the creation of 130 jobs at the facility.
Fukoku America, a subsidiary of Fukoku Co. Ltd., a manufacturer of rubber and plastic automotive products, announced a $13.5 million expansion to its Laurens County operations which will create 65 new jobs.
Alimex, a producer of precision aluminum plates, is launching operations in Richland County. The company is bringing $2 million of new capital investment and creating 27 new jobs over the next five years.
Texas
Walter Surface Technologies, a provider of surface treatment technologies, opened a new 22,000 square foot distribution and training center in Dallas, Texas. Located at the Freeport Corporate Center, the new facility directly serves 20 states throughout the Southern and Western US.
Virginia
SteelFab, one of the nation's largest structural steel fabricators, will invest $2.14 million to expand its manufacturing operation in the City of Emporia. The company plans to construct a new building and add machinery and equipment to increase its steel fabrication output.
According to the Charleston Regional Business Journal, DuPont plans to close its Kevlar manufacturing plant in Berkeley County, South Carolina and relocate the operations to Richmond, Va., where the company runs a larger Kevlar facility.
Munters Corporation, a manufacturer of energy recovery systems, dehumidification systems, and custom air handling equipment, will invest $2.5 million to expand and upgrade equipment at its manufacturing operation in Buena Vista. It will create 100 new jobs.
Mexico
NAI, a manufacturer of end-to-end connectivity solutions for high-performance systems in industrial, telecom, data and medical industries, opened its fourth plant in Hermosillo, Mexico, The new 27,000 square foot Plant No. 4 operation is dedicated to the manufacture of copper cable assemblies and harnesses. NAI's current Plant No. 2 operation is also expanding with an additional 30,000 square feet.
Canada/Switzerland
Oerlikon Metco, a leading materials and surface solutions provider, acquires assets, technologies and key people from Recentis Advanced Materials Inc., of Canada. Recentis Advanced Materials developed novel technologies to master materials manufacturing at high temperatures. This technology enables Oerlikon Metco to produce powder materials requiring melting or alloying temperatures above 3200°C and/or require high purity properties. Oerlikon Metco also acquired the know-how and IP rights for the production of fully alloyed carbides that can be tailored in density to pair with a metal matrix, featuring excellent impact wear properties in combination with high abrasion resistance.