2017-12-14 01:46:03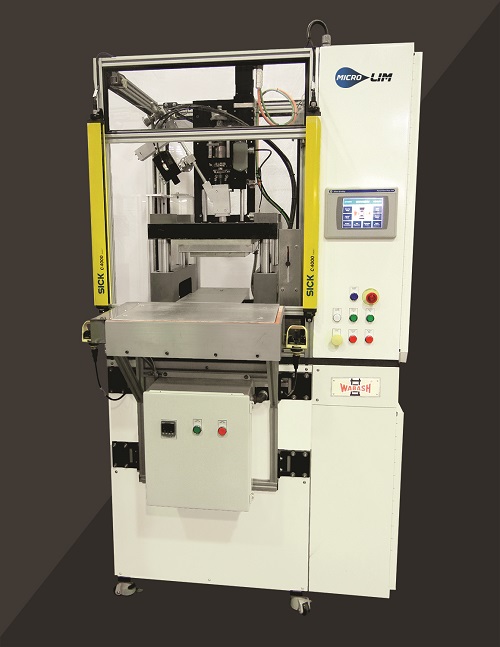 Visit Wabash MPI and Carver, Inc. in Booth No. 2891 during MD&M West 2018, North America's largest annual medtech event, held at the Anaheim Convention Center in Anaheim, CA from February 6-8, 2018. Wabash will feature its hybrid servo-pneumatic MICROLIM™ Liquid Silicone Injection Molding Machine at the show. The MICROLIM™ is ideal for clean room and medical applications and is designed for shot sizes up to 15cc with excellent shot to shot repeatability. It features a patented plunger design with "center shutoff" nozzle for accurate shot size control. The injection head is easily removable for quick cleaning and changeover, making the MICROLIM™ ideal for short run applications.
Wabash MPI presses are used in a variety of medical and general molding applications using elastomers, composite, gum silicone, thermoset and other materials. Standard hydraulic and pneumatic press sizes range from .5 – 1000 tons and platen sizes from 12" X 12" to 48" X 48". Custom designed presses can be supplied to fit your molding needs.
Carver, Inc. presses are available in manual or automated versions in clamping capacities from 12 to 100 tons. The presses are suited for various materials research such as pharmaceuticals, drugs, silicone and other elastomers and for lab testing, laminating, oil extraction, sample preparation, pelletizing, splice molding, extrusion and forming.
For more information contact Wabash MPI, PO Box 298, Wabash, IN 46992-0298. Phone: 260-563-1184, Fax: 260-563-1396. E-mail: wabashmpi@acscorporate.com, Website: www.wabashmpi.com.
For more information contact Carver, Inc., PO Box 544, Wabash, IN 46992-0544. Phone: 260-563-7577, Fax: 260-563-7625. Website: www.carverpress.com, E-mail: carverpress@acscorporate.com. Also find Carver and Wabash on Facebook and Twitter.