2016-07-08 00:33:42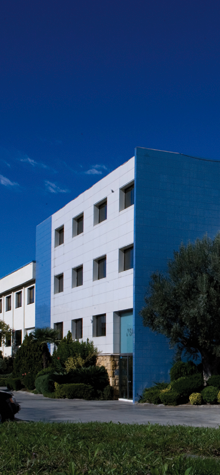 VIRGINIA BEACH, VIRGINIA– SANJO Corte Fino, a fineblanking manufacturer based in Barcelona Spain, has promised to invest $17.5 million to establish its North American headquarters in the City of Virginia Beach. Virginia successfully competed against Kentucky for the project, which will create 85 new jobs.
Virginia offers SANJO close proximity to one of its customers. SANJO will supply specialty fineblanking metal components to STIHL Inc, which is also headquartered in Virginia Beach, as well as to tier-one automotive suppliers.
The Port of Virginia will also provide SANJO with access to world markets.
"SANJO's decision to develop its North American manufacturing headquarters near The Port of Virginia allows the company to take advantage of our Foreign Trade Zone designation (FTZ 20) and the access to world markets that the port provides," said John F. Reinhart, CEO and Executive Director of the Virginia Port Authority. "SANJO will be supplying and supporting the manufacturing operations of other port customers. The jobs and economic benefit of SANJO's decision will have a positive effect on the port and the Commonwealth for many years to come. We are proud to welcome SANJO to the community."
Founded in 1967 and headquartered in Barcelona, Spain, SANJO is a family-owned manufacturer expanding into the North American market for the first time. The company designs and constructs progressive dies and stamping parts, assembles stamping parts, produces components with fineblanking and heat treatment processes, and performs final machining. SANJO currently exports to 27 countries across four continents.
The company will receive benefits from the Port of Virginia Economic and Infrastructure Development Zone Grant Program. SANJO will also be eligible to receive sales and use tax exemptions on manufacturing equipment.
Photo: SANJO's worldwide headquarters based in Barcelona, Spain. Source: SANJO