2018-02-07 03:15:24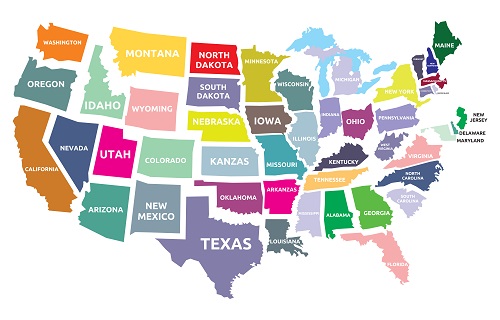 The manufacturing expansions, mergers, and acquisitions by state in the last 30 days. Don't see your state? Send your expansion, merger, and acquisition news to editor@mfrtech.com to be included in next month's round-up.
Kentucky
PowerTec Solutions International LLC, a producer of power source devices and other power-related products, will invest more than $2.26 million for a new headquarters and distribution operation in Franklin.
Michigan
Burke Porter Group, a global collective of intelligent machinery manufacturers, acquired Titan, Inc., a manufacturer of test stands and production assembly systems.
Zhongding U.S.A., Inc., a subsidiary of China-based Zhongding, a global manufacturer of rubber and metal parts, plans to open a new 30,000-square-foot North American Technology Center in Charter Township of Northville that will house various North American Zhongding divisions.
Volkswagen Group of America, Inc. has joined the Lightweight Innovations For Tomorrow to advance the group's research into lightweight metals, therefore reducing the weight of future vehicles.
Arconic, a specialist in lightweight metals engineering and manufacturing, plans to expand its operations in the city of Whitehall.
NAI, a manufacturer of global connectivity solutions for high performance systems, announced plans to open a new factory in Gaylord.
New York
Vitrek, a manufacturer of highly sophisticated electrical safety test and measurement equipment, was sold to an undisclosed New York-based private equity firm.
Pennsylvania
General Carbide Corporation, a vertically integrated manufacturer of finished tooling for a wide range of industrial wear and metal forming applications, has purchased Only Tool, an Ypsilanti, MI-based manufacturer of tooling for automotive suppliers.
Victaulic, a mechanical pipe joining manufacturer, announced it will build a 400,000 square foot manufacturing center in Lehigh Valley, Pennsylvania.
South Carolina
Core Molding Technologies, a manufacturer of sheet molding compound and fiberglass reinforced plastics, has acquired Horizon Plastics International Inc., a Canadian low-pressure structural plastic molder, for approximately $63 million.
Hansford Sensors has set up a 4,000 square foot dedicated sales operation near Greenville, South Carolina to help meet growing demand for its advanced vibration monitoring solutions.
Tennessee
AGC Glass North America will expand its manufacturing operations in Church Hill. One of the largest manufacturers of glass and glass-related products in North America, AGC plans to add more than 100,000 square feet of manufacturing space to its existing facility in Hawkins County.
Texas
Industrial pump manufacturers Simmons Pump LLC and Simflo Pumps Inc., have merged and will SIMFLO name and brand.
Virginia
Graham Packaging, a provider of plastic packaging solutions, will invest $6.7 million to expand its manufacturing operation in Campbell County.
Electric Motor & Contracting will invest $3 million to expand its manufacturing operation in the City of Chesapeake.
Sumitomo Machinery Corporation of America will invest $10 million to expand its manufacturing operation in the City of Chesapeake. The company will add 100,000 square feet to its North American headquarters at the Cavalier Industrial Park.
Service Center Metals, a manufacturer of aluminum extrusions, will invest $45.2 million to expand manufacturing capabilities at its headquarters operation in the SouthPoint Business Park in Prince George County.
Amthor International, the largest tanker truck manufacturer in North America, will invest $7.1 million to expand its manufacturing operation in Pittsylvania County.
Interstate Group LLC, a manufacturer of enclosed cargo trailers, will invest $4.1 million to establish a 100,000-square-foot East Coast manufacturing and distribution operation in Giles County.
Wisconsin
The Association of Equipment Manufacturers announced that it has purchased Minneapolis-based Hargrove & Associates, Inc. a data processing and business analytics company.