2017-03-08 13:56:08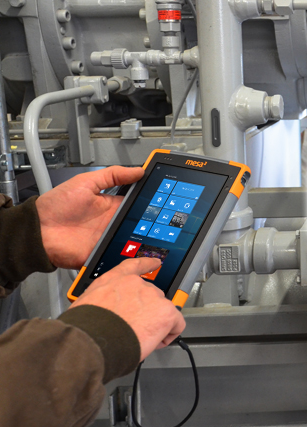 Juniper Systems, Inc. has integrated UHF RFID capabilities for its Mesa 2 Rugged Tablet. Ideal for jobs requiring frequent identification of RFID tags, this optional upgrade aims to increase efficiency, reduce errors associated with data entry, and allow staff to spend less time scanning, and more time performing other functions.
When added to the Mesa 2, this automatic identification feature brings powerful functionality for inventory tracking, asset management, manufacturing processing, and inspections, among others. With an impeccably fast processor, extended battery life, and the ruggedness of Juniper Systems' devices, the Mesa 2 with RFID is optimal for efficiently capturing RFID readings in any environment, without changing the lightweight, ergonomic shape of the Mesa 2.
The Mesa 2 with UHF RFID works on both Android and Windows 10 operating systems. With Windows 10, the user is able to fulfill all needs associated with a desktop computer, while capturing the accurate readings necessary to maintain a successful organization.
Juniper Systems is now taking orders for the Mesa 2 with RFID read and write capabilities.