2017-05-25 19:18:03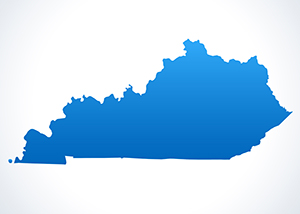 Two Kentucky companies specializing in rolled metal sheet are both investing in their businesses.
Tri-Arrows Aluminum Inc., which supplies rolled aluminum sheet for beverage cans and automotive uses, will invest $125 million to locate a cold rolling mill at Logan Aluminum Inc. in Logan County, creating 60 jobs in Western Kentucky.
The new mill, which will join an existing cold rolling operation at Logan Aluminum, will add production capacity for both beverage can stock and thicker, higher-alloy rolled sheet for use in automotive body and structural panels. The project comes in response to rising customer demand in both industries.
Company leaders anticipate construction will finish by early 2019, with production of the first coils beginning that spring.
The announcement is a second phase of an ongoing expansion project at Logan Aluminum. Phase one, announced in fall 2015, included 190 new jobs and a $250 million investment in Logan Aluminum's recycling/new ingot casting facility. That work is adding capabilities and capacity at its rolling mills, scalping and pre-heating operations. Many aspects of the phase-one project are scheduled to begin operation later this year.
Headquartered in Louisville, Tri-Arrows is a subsidiary of Tri-Arrows Aluminum Holdings Inc. (TAAH). TAAH was established in 2011, and is 75 percent owned by UACJ Corp., 20 percent by Sumitomo Corp., three percent by Itochu Metals Corp. and two percent by Itochu Corp.
Logan Aluminum began production in 1983 and is a joint venture between Tri-Arrows and Novelis Inc., which is based in Atlanta. The facility accounts for about 45 percent of North American aluminum beverage can production.
In the northern part of the state, Nucor Steel Gallatin Mill's will build a galvanizing line at its mill in Ghent with an estimated $176 million investment creating 75 full-time jobs. Nucor Steel Gallatin, a mainstay of the state's primary metals industry, produces rolled steel sheet used in various automotive applications, agricultural equipment, energy and other consumer products.
The new coating line will include in-line pickling capability. While the mill's total annual capacity will remain at about 1.6 million tons, the new line will add value to the mill's flat-rolled coils, prepping them for more specific and specialized uses. Work to install the coating line could begin in late 2017 or early 2018 with completion targeted in the first half of 2019.
The new line will be able to coat steel sheet up to 72 inches wide, making it the widest hot-rolled galvanizing line in North America. Pickling steel removes scale to promote better adhesion during galvanization, which applies a layer of zinc to protect the underlying steel from rust. The new line will increase Nucor's market share of coated steel in the Midwest.
Headquartered in Charlotte, N.C., Nucor Corp. is North America's largest recycler and the nation's largest producer of steel and steel products. In Kentucky, Nucor and its affiliates employ approximately 2,000 people.