2017-08-31 00:13:35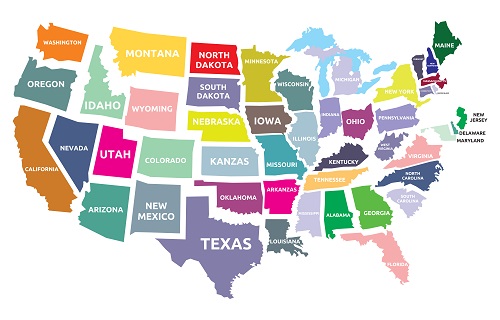 Here's our monthly roundup of manufacturing expansions, mergers, and acquisitions by state. Don't see your state? Send your expansion, merger, and acquisition news to editor@mfrtech.com to be included in next month's round-up.
Illinois
Speyside Equity Fund I LP acquired Craftsman Custom Metals LLC, a full-service provider of precision metal components and products with expertise in optimized design, prototyping, manufacture and assembly capabilities.
Indiana
Android Industries and its sister company, Avancez, which both manufacture and assemble specialty equipment and complex modules for the automotive industry, will invest $14.7 million to expand operations in Fort Wayne to support General Motors' growing local operations. To meet demand from new GM contracts, Android Industries will increase capacity for assembling headliners, radiator modules, consoles and other components.
Kentucky
Stratus Plastics International Inc., an automotive and consumer goods supplier, will invest $4 million to purchase a 165,000-square-foot facility in Morgantown to house its first Kentucky operation. The facility will focus on supplying the automotive and appliance industries in the US Southeast and Midwest.
Murakami Manufacturing U.S.A. Inc., which makes automotive vision systems, will build a more than $2.7 million warehouse on its Taylor County campus.
Michigan
Lear Corporation, a manufacturer of complete seating and electrical systems for automobiles, plans to construct a new 156,000-square-foot facility at the Buick City campus in the city of Flint.
Huron Flex Equity, has invested in Creedmoor, N.C.-based Stay Online, a manufacturer and distributer of highly-specialized power cords and cables for the industrial, data center and power infrastructure markets.
New York
Nagase America acquired US-based specialty chemicals distributor Fitz Chem Corporation.
Ohio
Stronghold Coating Systems, a maker of custom polymeric products and process development for thermal spray coating applications, opened its new 5,000 square foot facility in Franklin.
Pennslyvania
Ritter Technology, LLC, a distributor of industrial motion and control products, has formed a holding company, Motion & Control Enterprises LLC (MCE), to oversee operations for current and recently acquired divisions of the company.
Tekni-Plex, Inc. has acquired the self-adhesive tape substrate business of Alfatherm SpA, Venegono Superiore (VA), Italy. The acquisition will be integrated into the company's Tekni-Films Gallazzi operation located nearby in Gallarate, Italy.
South Carolina
According to the GSA Business Report, German manufacturer Bo Parts GmbH is investing $4.1 million in a new 60,000-square-foot facility in Greer.
Ritrama, an Italian manufacturer of pressure sensitive adhesive materials, plans to invest $15 million in its Spartanburg County operation.
Lexington-based Prysmian Group North America, a manufacturer of electrical cables, plans to invest $14 million and expand its Abbeville operation, according to the Columbia Regional Business Report.
Trane will invest $96 million to expand its Northeast Columbia plant by an additional 680,000 square feet.
Safeplast NA Co., a manufacturer and provider of hose protectors and hose binding products, plans to launch a new, 30,000-square-foot facility in Pickens County. The $4.3 million new facility will function as the company's North American headquarters.
Tennessee
Monogram Refrigeration, LLC will expand its manufacturing facility in Selmer. The manufacturer of upscale refrigerators, freezers and other refrigeration products will invest $9.3 million.
Custom manufacturer of medical supplies and equipment plans, Team Technologies, Inc., is investing $6 million to expand operations in Hamblen County.
Virginia
Hapco Pole Products, a manufacturer of aluminum poles, will invest more than $6 million to construct a 60,000-square-foot, state-of-the-art manufacturing facility adjacent to its current manufacturing campus in Washington County.
Draftco, Inc., a machine and fabrication shop, will invest $450,000 to expand its manufacturing operation in Augusta County. The company will make improvements to its quality inspection room and purchase new machines and welding and testing equipment.
International
German-based HELUKABEL GmbH, a manufacturer of cable, wires and accessories, announce it will open subsidiaries in Mexico and Brazil, citing rising demand for its products in Central and South America.