2018-08-01 01:56:50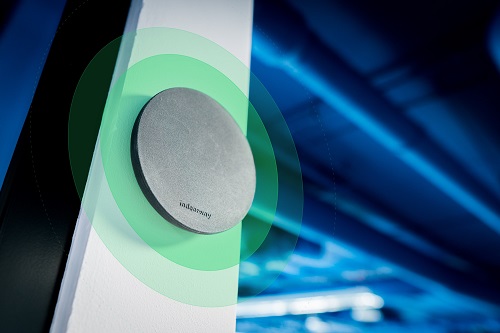 Indoorway's new B2B service using precise indoor positioning system – InSites 4.0. InSites 4.0 is a ready-to-use tool based on indoor positioning system. It uses Indoorway's brand new hardware: Tags and Hubs. Tags are advanced devices, which can be attached to any tracked asset or handed over to employees. Whereas Hubs are installed on walls or ceilings to process the data. This system enables collecting information about movement, which is then presented in the intuitive, online Analytical Dashboard.
While exploring InSites 4.0 analytical tools, industrial managers can get useful insights into complex manufacturing processes. They can examine, for example:
the usage rate of each unloading ramp, pathway or entrance;
the time spent on order picking process, loading and reloading cycles;
the movement of forklifts and other vehicles with in-depth mileage statistics;
the activity of each shift along with the time spent in a certain zone and on a given task;
the current utilization rate of the temporary storage zone;
unexpected stoppages, logistics spaghetti diagram, and many more.
Such data might be used to ensure optimized use of crucial resources, forecast health&safety hazards and standardize employees' work cycle.
Indoorway operates worldwide and has already digitized over 2 million m2. The company, with its idea of optimizing indoor spaces, has been recognized among top 15 European startups in PowerUp competition by EIT InnoEnergy. For more information visit: insites40.com