2017-11-08 02:33:52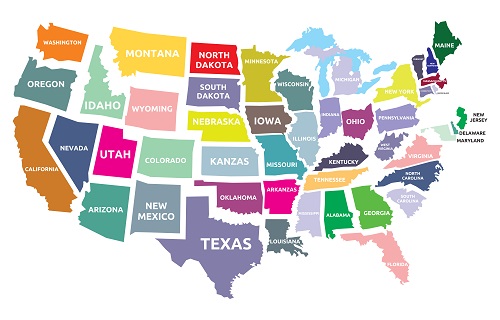 Here's our monthly roundup of manufacturing expansions, mergers, and acquisitions by state. Don't see your state? Send your expansion, merger, and acquisition news to editor@mfrtech.com to be included in next month's round-up.
Illinois
Berg Chilling Systems of Toronto, Canada, a provider of custom-designed industrial process chilling solutions, opened a new Chicago, Illinois, sales office focusing on the United States and Mexico.
Indiana
Fort Wayne Metals, which produces precision wire, strands and cables for the medical device industry, announced plans to expand its Allen County operations.
Kentucky
Fritz Winter North America LP opened phase one of its iron casting foundry and manufacturing facility in Franklin, a large-scale project producing brake rotors and bringing about 200 new jobs to Southwest Kentucky. The company's Stadtallendorf, Germany-based parent, Fritz Winter Eisengießerei GmbH & Co. KG, invested $110 million in the initial phase.
Toyota unveiled its $80 million production engineering headquarters in Georgetown. Known as the Production Engineering Manufacturing Center, the Georgetown facility will help innovate and develop new technology for Toyota's manufacturing plants across North America.
North American Stainless opened its new $150 million bright and annealing line facility in Ghent.
Logan Aluminum Inc. opened its phase I plant expansion in Logan County, as well as the groundbreaking of phase II of the project.
WhiteRock Pigments Inc. announced it will locate a $179 million chemical manufacturing operation in Hancock County, a project expected to create 124 full-time jobs.
Southern Recycling LLC will add a second Warren County operation on Louisville Road and construct a state-of-the-art 60,000 square-foot scrap processing facility.
Froedge Machine and Supply Co. Inc., which provides repair services to local industries, will invest $690,000 and to locate a new operation in Barren County. Froedge will maintain its headquarters shop in Tompkinsville and locate its new facility in a 6,300-square-foot former machine shop.
Michigan
Cooper Standard opened a new 137,750 square-foot global technology center in Livonia with capabilities in material science, tooling, development, production and validation.
South Carolina
Kloeckner Metals opened a 50,000-square-foot expansion in Greenville, which includes an automated slitting line to process advanced high strength steel and aluminum products.
Tennessee
Custom glass manufacturer Techni-Glass announced a $1.5 million expansion in Hawkins County. Techni-Glass manufactures double edging, CNC cutting, CNC milling, roll coating, tempering and laminating glass products.
DENSO North America is investing $1 billion to expand its operations in Blount County to produce parts for vehicles with electric engines and self-driving technologies.
Hörmann, LLC, a manufacturer of building entry systems, will invest nearly $64 million to establish a manufacturing facility in Sparta.
Savannah's Tri-Matic Spring announced plans to expand in Hardin County. The precision spring manufacturer will invest $1.2 million.
Virginia
Altec Industries will invest $30.2 million to expand its manufacturing operation in Botetourt County.
DanoneWave, the newly combined business unit of the U.S. dairy operation of global food company Danone and legacy WhiteWave Foods, announced it will invest up to $60 million in its plant-based beverage manufacturing operation in Rockingham County.
STIHL Inc. will invest over $20 million to construct a state-of-the-art, 80,000-square-foot administration facility expansion of its headquarters in the City of Virginia Beach.
Ariake U.S.A., Inc., a manufacturer of quality stocks, bases, and seasonings for the food industry, will invest $17 million to expand its manufacturing operation by 20,000 square feet in the City of Harrisonburg.
Perrone Robotics, a developer of autonomous car software, will invest $3.8 million to expand its research and development operation in Albemarle County to add to its test track and facilities.
Chemres, a global supplier of commodity and engineering resins, will invest $3 million to expand its resin production operation in the City of Chesapeake. The company will purchase additional machinery and equipment.