2017-03-22 13:07:37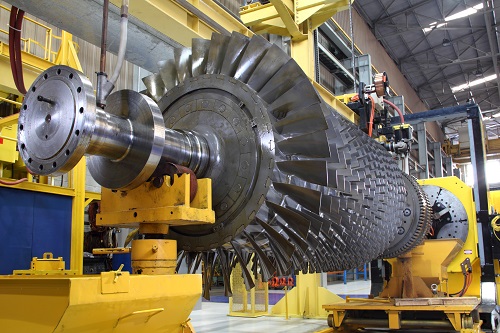 By Greg Johnson, Senior Analyst, IHS Markit
Highlights
Global sales of large prime movers, whether gas, steam or hydro turbines, have slumped in recent years.

Apart from a modest rebound expected for gas turbine sales in 2017, the markets for this capital equipment are forecast to continue their downward trend through 2020 because of the various factors discussed below.

Market outlook: there are currently few market opportunities for turbine suppliers. While, overall, global electricity generation should continue to rise between approximately 2 to 3 percent annually through 2020, the short-term outlook appears to be quite difficult for suppliers of gas, steam and hydro turbines.
Factors in Downward Trend for Suppliers
Shrinking Demand
Gas turbine revenues declined by 8.1 percent in 2016 and are forecast to peak in 2017, before falling to a low of $12.3 billion in 2020. Gas turbine sales in the Middle East (previously one of the fastest-growing regional markets) have slowed as low oil prices have reduced oil revenues and caused delays to capital investment in the region.

Much of the forecast decline in steam turbine demand results from environmental regulations. In developed countries, this makes coal-fired power plants no longer viable without the addition of highly expensive flue gas cleaning and carbon capture technology.

Demand for new hydro projects in the emerging economies of Latin America, Africa and South East Asia had previously been strong; but economic growth has slowed considerably in these regions, making it more difficult to finance large, multi-billion-dollar power plants. As a result, new hydropower projects have either been delayed or cancelled altogether.
Price Erosion
High price erosion is hurting most capital equipment markets tracked by IHS Markit; the gas, steam, and hydro turbine markets are no exception.

Gas turbine prices in dollars were down approximately 12.2 percent in 2016 and are forecast to fall an additional 5.4 percent in 2017 before returning to low growth from 2018 to 2020.

Profit margins are currently low, with fierce competition for the available market between only a few major players. Supplier profit margins should increase slightly in 2017 as the slight increase in material input costs begins to take effect.