2017-02-12 19:18:30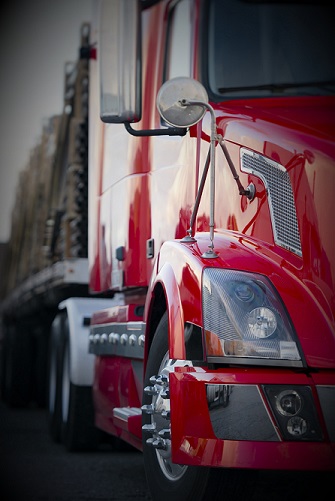 Why ignorance may be costing companies.
By Donna Hedge Burns
For Trans Alliance, switching from a cheaper, conventional oil to a synthetic oil for its fleet of vehicles saved them $51,000. The savings wasn't from the price of the oil itself. Synthetics can cost $25 to $50 a gallon compared to $5 to $18 a gallon for conventional.
The savings came from what can be called the "intangibles," the benefits that come from the very characteristics of synthetic oil—less oil used, less maintenance time, additional availability of vehicles, and fuel savings. For example, Trans Alliance was spending $400 each time a truck didn't crank in cold weather and needed road-side service. Synthetics removed that cost.
These "intangibles" aren't unique to fleets. Industrial applications of synthetics can improve safety and provide less downtime of machines, which saves money in repairs and lost production.
However, many purchasing agents are unaware of the savings found with synthetic oils. If they have done independent research, that research is often negated when they speak to their sales representative.
The Sales Rep is Interested in Your Business, But Not Necessarily Your Best Interests
The irony is if a sales rep sells you synthetic oil, you may be saving more long-term, but he may not benefit as much. In industrial applications, conventional oil is usually changed once a year. Synthetics, however, can last three to five years. In transportation, conventional oil is changed every 15,000 miles while synthetics can last 80,000 to 90,000 miles with appropriate analysis.
Fewer oil change-outs lead to fewer chances for the sale rep to sell oil. Now this doesn't mean if he sells you conventional oil, he's doing you wrong. There are applications where synthetics are not appropriate and conventional is a better choice.
However, in most situations, your sales rep simply doesn't understand the value or completely understand your equipment and process. Most sales people are not engineers. They are great at building relationships, but may not be fully trained to understand the engineering necessary to maintain today's modern industrial machines or vehicles.
Effects of Improper Oil
Here's what can happen when you use the wrong oil for a machine or vehicle:
Cost of machine downtime increases
We are asking more from machines in a factory environment. We want them small to increase productivity per square foot, yet we expect higher outputs. That's a lot of stress and abuse. Lubricants help lessen the stress and abuse, but many conventional oils weren't designed for that level of stress. "Engineers care about the performing characteristics of the type of lubricant used," says Chris Fisk, Vice President at Acculube (http://acculube.com), a provider of lubricant products and services. "Downtime is more expensive than lubricants."
Expensive machine parts are replaced more frequently
One of the most common examples of why it's important to choose the correct oil involves servo valves. Servo valves are used in modern industrial machines to control how hydraulic fluid is ported to an actuator. Servo valves are very accurate but work with extremely tight tolerances. Consequently, they are also very susceptible to debris and varnish, a byproduct of low-quality oil. Over time, debris and varnish will destroy the servo valve. A new servo valve costs $5,000 to $15,000, not including the costs of machine downtime or lost production. In some industries, such as larger process industries, the downtime is typically the biggest cost of the failure. Synthetic oils prevent varnish and the consequent debris, extending the life of the equipment and preventing downtime.
More maintenance costs
Extended downtime and increased part replacement means more overall maintenance costs. The average industrial machinery mechanic earns a little over $21 an hour in the United States. Just $4 less than a single gallon of synthetic oil, which can easily last for 10,000 serviceable hours.
Fewer vehicles sitting idle
In transportation, the type of oil you put in your vehicle impacts how well it works in extreme weather conditions, such as bitter cold. Winter's freezing temps make batteries weaker, oils colder, and engines harder to start. It's not uncommon for conventional oils to thicken in the cold. This is why many people still think you have to warm up your car before you can drive it. Sitting idle warms up the thick conventional oil so it can flow. Synthetics, on the other hand, have a better viscosity index; they flow in subzero temperatures.
Less vehicle component wear
The majority of engine wear occurs at start-up. Once you start your car, the moving parts of your engine require the flow of oil to function properly. If you're using conventional oils, the lubrication may not reach the moving parts until the engine is warm. Synthetic oils, on the other hand, get to loaded surfaces faster resulting in reduced component wear and longer engine life.
While conventional oils have their purpose, most industrial machine and fleet transportation applications, can benefit from synthetic oils. Synthetics extend machine and vehicle life and lower costs from maintenance and machine downtime. A lesson Trans Alliance and others have successfully learned.