2018-07-30 00:42:00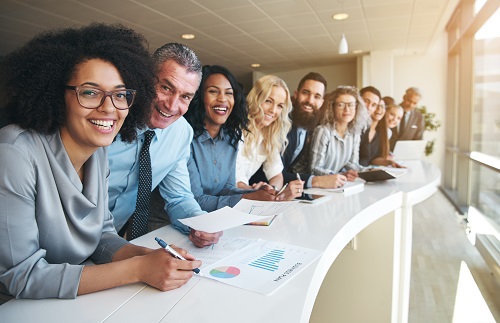 By Andrea Belk Olson, MSC and CEO of Pragmadik
Talk is cheap. I was recently at a regional marketing conference, where there was a bevy of speakers talking about methods for more effectively connecting, engaging and communicating with customers. While all of their presentations were informative, there was a singular, consistent theme throughout – it was all about us. "Us" as companies, "us" as marketers, "us" as employees with the challenge of satisfying the needs of our organization.
Though the tactics and approaches shared were valuable, the true needs and perspectives of the customer weren't a part of the conversation. Moreover, the bigger picture opportunities on how to serve customers weren't covered either – ways to diversify, ways to identify unmet needs, and ways to create unique value. It wasn't discussed about how to grow the business, but rather how to expand reach – the bigger the net and the budget, the better.
One of the biggest problems that organizations face is that they often focus on tactics instead of strategy. That satisfaction gleaned from identifying a task, implementing it, measuring it, and then starting the cycle all over again. Tactics can quickly become a substitute for truly moving the needle on organizational growth. Departments focused on reaching arbitrary numbers, a hyper focus on metrics, and an overzealous obsession with quantity over quality.
This mentality often plagues organization's marketing departments, where one right investment, one right tactic, can change the trajectory of the entire organization. It's a huge risk vs. reward challenge. Most companies don't have the luxury of spending a chunk of their annual revenue on tactics that "might" work, and often redirect their investments into the sales team. This isn't so off base – the sales team often is the closest to the customer. They often have insights on day-to-day challenges, needs, and obstacles their customers face. They provide feedback up the chain and the organization and can identify new offerings and services to create new value and revenue streams for the organization.
Yet shouldn't this be the entire organization's role, not simply one department? In addition, the sales team's definition of the customer is limited to those that are external to the organization and only purchase products, when we know that every person that engages with your organization is a customer. In short, the organization's culture, across every department, should be driven by a singular service mentality around a broader definition of customer.
Changing Organizational Culture
We often think about culture as a static state – where we currently are, versus where we would like to be. Organizations typically understand that culture is shaped by many inputs and influencing factors, but still relentlessly try to change it through structure, processes, or simply directives. The challenge with shaping culture is that company leaders need to understand both fundamental human needs and the environment in which the organization is operating within.
While many organizations talk up the importance of customers, few understand how to effectively design and sustain an approach to embed this mindset into the day-to-day behaviors of their employees. One major financial institution wanted to embark on a customer-experience transformation. Although managers identified many improvement themes, the entire transformation did not really go beyond a few initiatives. After some initial excitement, managers lapsed into focusing on other priorities. It became yet another "flavor of the month" that had little lasting impact on the organization.
The key to success lies in behaviors - changing your organizational DNA, and explicitly showing and modeling how to accomplish it. For example, at one European telecommunications company, the CEO regularly listens to customer calls, goes on customer visits with technicians, and tries out both old and new product and service solutions to live the customer experience. The CEO of one US retailer regularly works the cash register to interact with customers face to face. Other executives ask for customer-feedback and commentary before they look at any financial or productivity measures, to signal the importance of focusing on the customer.
It is also about establishing new behaviors. An international airport developed a program to create recognition cards that senior leaders signed and hand out to employees. It turned out the employees carried the cards in their wallets and proudly showed them to colleagues and family. The airport management even went as far as handing out those cards for special efforts across functional and organizational boundaries. For example, the manager of an airport would hand out a card to cleaning staff when he or she saw them going out of their way to help a stressed passenger find passport control.
Behavior change includes training managers and employees in customer-centric behaviors. This starts with effective recruitment and an understanding of the customer centric mindset and associated behaviors, including an overarching framework. For example, making eye contact might be an appropriate behavior to ensure courtesy.
In short, many organizations struggle to change organizational culture, and most say it begins with leadership. But without starting with addressing fundamental behaviors, no big presentation, dramatic mission statement, or visually stimulating PowerPoint can compel sustainable change. Because actions speak louder than words.
Andrea writes original articles across a spectrum of topics, providing unique insights to leadership, technology, marketing, business development, and communications. https://www.linkedin.com/in/olsonandrea1/