2017-02-21 18:28:06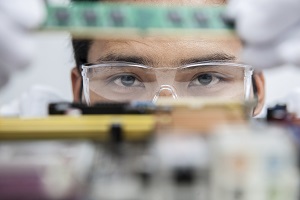 Production supervisor is one of the hottest jobs in manufacturing, according to Randstad US, one of the largest HR services and staffing companies in the United States, in its annual 2017 Hot Jobs report.
Job openings for production supervisors increased two percent in 2016 from 2015, with salaries ranging from $61,169 to $73,352.
However, that pales in comparison to the 64% jump in job openings for drivers, which held the number two spot for hot manufacturing jobs.
Warehouse supervisors are also in demand, while maintenance mechanics and machine operators are listed as emerging fields.
When it comes to temporary work, loader/unloader, assembler, and general production worker are the most on-demand jobs.
"New technology, innovative production systems, a growing preference for American-made goods and a decline in offshoring are transforming U.S. manufacturing. There is an increased demand for technology-savvy workers to not only capitalize on the next industrial revolution but to fill a critical void left behind by retiring workers. Job seekers with previous experience, higher education, technological know-how or training will have a competitive edge," said Greg Dyer, President, Randstad Commercial Staffing.
Randstad collected this data from their team of expert recruiters, in combination with research pulled from a variety of current workforce trends, including a number of qualified candidates and available positions, market growth, salary range and employer need for specific skill sets.
You can view the full report of on-demand jobs in engineering, finance and accounting, human resources, information technology, life sciences, manufacturing and logistics, non-clinical healthcare, and office and administration at https://www.randstadusa.com/jobs/career-resources/hot-jobs-2017.