2017-03-16 14:47:08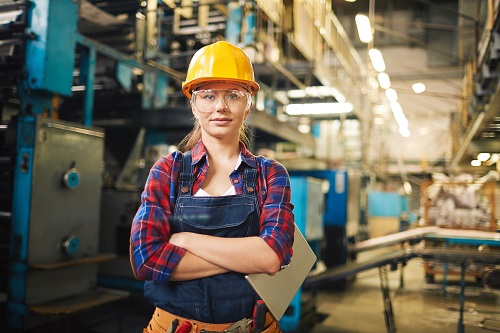 Aristotle once said, "Quality is not an act, it is a habit" and for today's manufacturing companies who focus on consistent continuous improvement and innovation, it's a habit that can lead to more satisfied and loyal customers and business performance excellence. The new Global State of Quality 2 research study shares insights into how manufacturers can implement and leverage quality initiatives to achieve a world-class status.
Quality is becoming strategic.
According to the study, nearly 36 percent of manufacturers now view quality as a strategic asset and competitive differentiator instead of just a compliance activity. The study of nearly 1,700 companies from 20 countries was conducted by ASQ, a global network of quality improvement professionals, and APQC, an industry leader in quality and continuous improvement benchmarking.
In contrast, 96 percent of the world class manufacturers identified in the survey see quality as a strategic asset and a competitive differentiator. The ASQ research indicates that world-class manufacturers are much more likely to make investments in key areas including quality methods, all employee training, measurement tools, standards and use of technology. And they are more likely to extend the investment to their supplier quality.
Seventy-five percent of world-class manufacturers are leveraging quality tools to develop innovative solutions and 89 percent are using it to improve customer experience. Greater than 60 percent of organizations leverage "quality impact on customer experience" and "brand reputation to drive profitability." In an effort to engage with customers, two-thirds of organizations share product quality information with customers.
Manufacturers also seem to have a better handle on using big data.
World-class companies are more than twice as likely to use technology across the board to increase quality and 73 percent use big data to improve understanding of customers' needs — more than double the non-world-class rate.
Collecting and managing data has become crucial for organizations today, but are manufacturers collecting information that is useful to their values and strategic goals? The study finds that manufacturers measure numerous aspects of product and service quality; however, 82 percent of world-class organizations measure the impact of quality on financial performance compared to only 39 percent of non-world-class companies. Manufacturers need to start measuring the impact of quality by measuring service delays, inaccuracies, waiting time, supplier-related setbacks or the delay in a product launch and translating it to dollar amounts.
World-class organizations have three times more visible metrics on performance against customer needs, according to the study, and can much better estimate the cost of quality, which makes it easier to not only save money but also to get management support to continue saving in the future. Finally, the research indicates that world-class manufacturers use quality measures more often to motivate employees as part of a variable compensation package.
There's also a clear difference in the way that world-class manufacturers handle training in their organizations.
While only 40 percent of non-world-class companies surveyed in the Global State of Quality 2 research indicated they have a formal training system to ensure knowledge and experience are not lost when workers leave, nearly 100 percent of world-class manufacturers provide training to avoid any employee skills gaps.
As more and more people retire at the same time and as new technologies are being introduced, transferring knowledge is becoming more critical. The research indicates that over 40 percent of manufacturers surveyed believe that retaining knowledge has an effect on their quality programs and 20 percent say knowledge loss has a major impact on their organization.
How can manufacturers take the first steps towards becoming world class?
Begin by assessing your organization's culture of quality by identifying strengths and weaknesses. Then develop an action plan considering these five steps:
1. Evaluate to what degree your organization and senior executive management understand and leverage quality and continuous improvement throughout the enterprise.
2. Inventory the quality and continuous improvement measures your organization uses and the reporting frequency and degree of visibility or transparency for those measures. Then enact steps to improve and accelerate the decision-making process based on critical metrics.
3. Examine your organization's incentive and reward system to ensure it recognizes positive results, behavior, and overall performance at every level of the company and including suppliers.
4. Take a close look at your quality improvement training program and determine any new opportunities to add new skills that will link back to the company's overall business goals.
5. Assess your current customer experience training to identify gaps and opportunities to improve feedback and metrics.
For more information and to access the report, visit globalstateofquality.org.
Pat La Londe is a retired executive in supply chain management with expertise leading teams in all areas of procurement including supplier quality. She recently retired as an executive from CareFusion, a large medical device company, now a BD company. She is also Past Chair of ASQ's Executive Council. plalonde90@gmail.com 800-248-1946