2018-02-28 03:50:34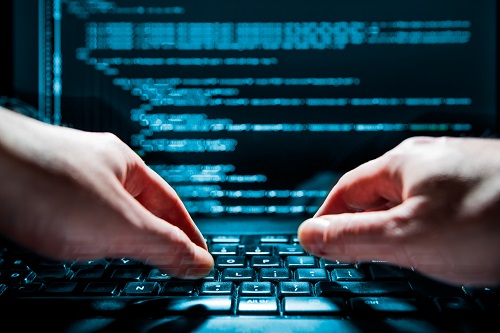 By Justhy Deva Prasad, author of "The Billion Dollar Byte"
If you sell to any country in the European Union, be prepared take more serious measures to protect your customers' personal information. Starting May 25, any company that collects data on citizens in the EU must comply to strict new data protections.
"GDPR will affect virtually any company in any sector around the world that processes the personal data of EU residents and many CIOs are losing sleep on how to best prepare," explains Justhy Deva Prasad, MBA, Chief Data Partner at Claritysquare, a global technology firm that helps Fortune 500 clients around the globe transition to the digital age safely.
Prasad shares five things every CIO must do to prepare for Europe's new GDPR compliance:
Understand that data is a trail of your business processes and now this data must be managed with increased record-keeping. This is not new to most companies; however, the most undisciplined companies are going to be penalized for this negligence and will have to get their house in order. Thankfully, most IT departments are capable enough.
Get good at performing data protection impact assessments (DPIAs). Ensure that DPIAs are an integral part of your existing business and technology processes. The GDPR requires organizations to conduct data protection impact assessments for any new processing or changes to processing deemed to represent a high risk to the privacy and protection of EU resident personal data. This calls for a high level of transparency of both the process as well as data landscape.
Incorporate privacy by design into your culture and DNA. The GDPR requires privacy and data protection controls to be incorporated by design into any new or existing systems or processes that involve EU resident personal data. Ensure that communications and training programs address this as a part of your culture initiatives.
Know and treat data sensitively while considering data portability and erasure. Under the GDPR, organizations must provide EU residents with the ability to access, correct, and erase their data, as well as allow them to move it to another service provider if they so choose.
Step up to a culture of managing data risk in your business. Get control over third-party risk management. Remember, that person-centric data is most valuable to your business anyway. It is the billion-dollar byte. GDPR is now an opportunity to get your act together, even when third parties are managing your data.
Warns Prasad: "While 'absolute compliance' may not be possible for many organizations by May 25, the potential penalties for non-compliance are not trivial, reaching as high as four percent of global revenue or 20 million euros, whichever is greater. So it's going to cost you if your c-suite get things wrong."
About the Author
Justhy Deva Prasad's book, "The Billion Dollar Byte" (Morgan James, January 2018) provides a blueprint for companies big and small that want to implement a winning data strategy. A world class expert on the application of data for creating economic value in business, Justhy Deva Prasad, previously worked for IBM Labs, the R&D campus for IBM's global customer base.