2016-08-15 17:47:51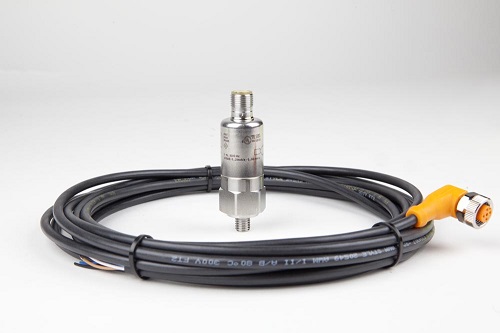 Vibration fluctuations in machinery are an early indicator of problems that cause equipment failure. Sensaphone's® new Vibration Sensor can be permanently mounted on equipment to continuously monitor vibration velocity and detect unusual conditions.
The sensor provides constant real-time data to an accompanying Sensaphone monitoring device, which sends an immediate alert to designated personnel when vibration levels fall out of range.
Industrial applications include:
Hydraulic pump motors;
Homogenizers;
Mixers;
Air coolers;
Fan gears;
Cooling beds;
Fan shaft and rolling stand bearings;
Oil cooler fans; and
Separators.
The Sensaphone Vibration Sensor is compatible with all Sensaphone monitoring devices that accept a 4-20mA input. The sensor monitors the vibration velocity on a non-rotating surface and conforms to ISO 10816 guidelines for mechanical vibration. Using the Sensaphone Vibration Sensor helps to safeguard critical equipment through vibration analysis and to prevent possible equipment failure.
Features of the Sensaphone Vibration Sensor include:
Simple 2-wire 4-20mA installation;
Easy configuration with no software required;
IP 67 / IP 68 / IP 69K rated 316L stainless steel;
Optional magnetic mounting foot.
www.sensaphone.com
sales@sensaphone.com
877-373-2700