2018-09-03 23:51:31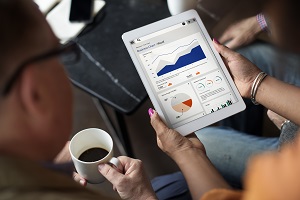 Seco Tools is expanding their customer service capabilities through a partnership with MachineMetrics. Seco plans to use the MachineMetrics Industrial IoT platform and its manufacturing analytics applications as a cornerstone in their expansion into new technology services. With data provided by MachineMetrics, Seco will help customers make data-driven decisions to improve their efficiency and bottom line as it relates to using Seco Tools.
"MachineMetrics has provided us valuable insight into our own Custom Products facility in Troy, Michigan, allowing us to reduce our lead-time while improving On-Time Delivery and quality. Now, by partnering with MachineMetrics, we see the opportunity to do the same for our customers." Said Rob Keenan, President of Seco Tools North America, "By analyzing data output from machine tools, we can deploy our technical experts to work closely with our customers to identify bottlenecks and other issues that lead to extended machine down time. MachineMetrics is another tool that enables Seco to take cost out of our customer's operation while improving their productivity."
Leveraging Seco's experience in tooling with MachineMetrics' data collection capabilities will help both Seco and MachineMetrics customers gain a deeper understanding of what's happening with their tools in real-time. These insights may include predicting tool life, preventing tool breakages, and feed and speed optimization.
With the MachineMetrics Production Monitoring application, Seco's global customers will gain visibility into their production using an easy to use, do-it-yourself, completely customizable manufacturing machine monitoring system. As a cloud-based platform, MachineMetrics allows manufacturers to collect, monitor and analyze data from any and all types of machines, from anywhere and with any Internet-connected device to track OEE performance, identify production bottlenecks, take action with real-time notifications, predict and prevent costly downtime events, measure process improvements, and enhance shop floor communications.
The historical and real-time machine data collected by MachineMetrics allows users to gain insight into their machine tool health, identify new service needs with analytics and reporting, predict and deliver early warning of potential machine or tooling failures directly in contact with their subcontractors, highlight elevated risk areas that lead to machine downtime, or even determine to take preventative action before it impacts a customer's machine performance. The information will also provide the necessary data for improving quality to cost ration right from the design phase.
Despite the excitement surrounding digital manufacturing transformation, the majority of manufacturers still do not have visibility into their production. This lack of transparency leads to underutilized equipment, production inefficiencies, and communication problems that prohibit most manufacturers from optimizing their production capacity. The only way to solve these problems are by capturing data, which is the primary driver behind Seco's partnership with MachineMetrics.