2018-06-28 00:06:46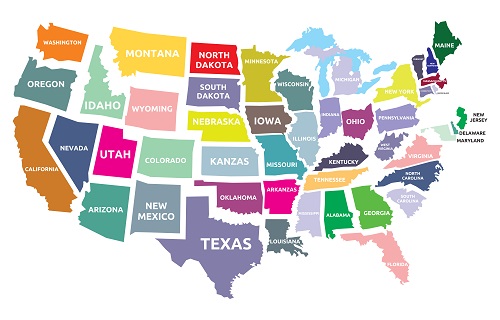 The manufacturing expansions, mergers, and acquisitions by state in the last 30 days. Don't see your state? Send your expansion, merger, and acquisition news to editor@mfrtech.com to be included in next month's round-up.
Illinois
Ryerson Holding Corporation, a value-added processor and distributor of industrial metals, entered into a definitive merger agreement to acquire Central Steel & Wire Company, a metal service center with six locations across the Central and Eastern U.S.
BorgWarner, a global automotive technologies provider, opened its new 100,000-square-foot, state-of-the-art facility in Noblesville.
Indiana
California-based SF Motors, a global intelligent electric vehicle company, plans to establish manufacturing operations in Mishawaka.
Rockwell Automation, a Fortune 500 company specializing in industrial automation and information, is moving its current operations in Champaign, Illinois, and Memphis, Tennessee, to Whitestown, Indiana.
Michigan
Tooling Tech Group has announced a 70,000 sq. ft. expansion of its Macomb Township Majestic Industries' progressive die and stamping facility to accommodate the installation of a new 2750-ton Eagle press, as well as providing additional space for its die assembly operations.
Holland-based JR Automation, a provider of intelligent automated manufacturing and distribution technology solutions has acquired Esys Automation of Auburn Hills.
Stryker Corporation will expand capacity of its medical-device products with a $109-million investment at its 79-acre industrial site in Portage, located in Kalamazoo County.
North Carolina
Weldcote Metals Inc. announces the addition of ZWC Holdings, Inc., controlled by Zika Group Ltd., to its ownership group. Zika Group Ltd. is a global 'one-stop shop' for high quality welding consumables and equipment.
Ohio
Coldwater Machine Company, a engineered solutions and precision machining company that manufactures and integrates assembly automation and special machines, is opening a 2,300 sq. ft. engineering office at 3401 Park Center Drive in north Dayton.
Pennsylvania
nanoGriptech will set up a high-speed coating line in its new, larger 6,300 square feet leased space at the Lawrenceville Technology Center (LTC). Founded in 2012, nanoGriptech is the commercial manufacturer of Setex™ – gecko-inspired micro-fibrillar polymer dry adhesive technology that is repeatable, paper-thin, conformal and residue-free.
South Carolina
A former Boeing S.C. vice president's plan to build an aviation company at Lowcountry Regional Airport in Walterboro includes charter flights, aircraft maintenance and manufacturing of composite light aircraft. (Charleston Regional Business Journal)
Valagro, a producer of specialty nutrients for use in agricultural production, will invest $14 million to build a 65,000-square-foot manufacturing site in Orangeburg, its first U.S. facility.
Michigan-based Koops Inc. is investing $2.2 million in an expansion in Greenville County, according to the S.C. Department of Commerce.
Tennessee
Metal, millwork and stonework manufacturer, Tate Ornamental, Inc., announced it will invest $6 million to expand its operations in White House.
Electric motor manufacturer Nidec Motor Company plans to invest $18 million to expand its production capabilities at its Lexington facility.
Texas
Myrtle Consulting Group of Houston has acquired Kalium Consulting, an operational consulting firm with over 20 years of global experience in the mining, metals and heavy asset industries.
Virgina
New Ravenna, a designer and manufacturer of tiles for custom residential and commercial installations, will invest more than $900,000 to expand its manufacturing operation in Northampton County.
Delta Pure Filtration, LLC, a manufacturer of cartridge filters and systems for water and various process fluids, will invest $2 million to expand its manufacturing operation in Hanover County. The company will expand their existing building to make room for more production equipment. They will also construct an additional facility on their current site for research and development, administrative services and warehouse space.
ComSonics, Inc., a design, manufacturing, sales, and repair solutions provider for electronics and fiber optics, will invest $615,000 to expand its manufacturing operation in Augusta County.
SchaeferRolls, Inc., a producer of polymer-based roll covers and a wholly-owned subsidiary of SchäferRolls GmbH & Co. KG, will invest $12 million to establish a 40,000-square-foot manufacturing operation in the City of Covington.
International
DuPont Safety & Construction, a business unit of DowDuPont Specialty Products Division, plans to invest more than $400 million to expand capacity for the manufacture of Tyvek® nonwoven materials at its facility in Luxembourg. The production expansion, which will add a new building and third operating line at the site, is scheduled to start up in 2021.