2016-05-31 18:00:09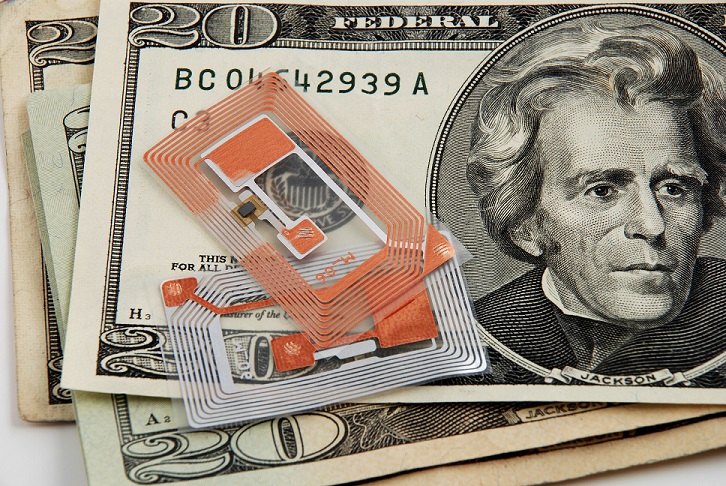 Four ways RFID improves manufacturing processes
"Smart factory" technologies and the Internet of Things (IoT) continue to gain traction among manufacturers. Deloitte recently reported that advanced technology investments will continue to increase over the next few years in the manufacturing sector. Of the 900 industry insiders interviewed in the Deloitte survey, 52 percent said they planned investments in excess of one million dollars.
Additionally, a separate Deloitte survey of more than 500 of the world's leading manufacturing CEOs and senior executives, showed the U.S. potentially surpassing China as the leading competitive manufacturing nation by 2020 with investments in advanced technologies being an important driver because of their ability to enhance workforce productivity.
Passive UHF radio-frequency identification (RAIN RFID) is one solution manufacturers are adopting, with many benefits directly impacting productivity, production, and output in a number of different ways.
Thanks to enhancements in real-time location services (RTLS), RAIN RFID-based capabilities have evolved significantly over the past several years, making it highly accurate and capable of tracking materials and assets in large-scale industrial environments. Today, hands-free readers can capture tags up to 150 feet, allowing facilities to continuously monitor the movement of product and parts inventories, tools, raw materials, machinery, people, and more. Continuous asset visibility allows facilities to monitor a number of operations simultaneously, including assembly lines where they can identify routine maintenance of machinery and track materials throughout the lifecycle of a process. This also allows manufacturers to evaluate the productivity of indirect resources, such as workers on the shop floor and tooling for equipment set-up and change overs.
Following are four key ways RFID will make an impact on manufacturing.
1. Enhanced Supply Chain Management
Manufacturers who have implemented RFID technology have reported item-location accuracy of 95 percent or higher. By tracking items continuously, they can know the exact location and movement of parts and raw materials in real time. The ability to see everything as it happens enables management to make decisions that are more proactive rather than reactive, impacting overall planning optimization of a facility as well as creating an opportunity to make changes that will improve the efficiency of resources. Knowing with certainty what is out on the floor also means that assets can be utilized more effectively, restocked less, and located faster. It allows for a more efficient supply chain that will impact a number of areas such as assembly lines. There are a number of technologies in place to monitor assembly line flow and scheduled maintenance, but RFID systems can help supplement those technologies on the supply chain side by providing the real-time location component. Tracking raw materials and parts from work order to final assembly in real time, ensures the reliable delivery of inputs, making sure assembly lines don't go dormant, which would impact employee productivity and throughput, leaving orders unfinished and hurting profitability in the long run.
2. Greater Visibility of People and Equipment Movement
Raw materials and parts are not the only items that can be tracked by RFID systems. The movement of tools and workers can also be tracked. RFID readers can be set up in multiple areas across a facility, creating coverage zones. As tools, equipment, or workers move from one zone to the next, their location and movement can be tracked in real-time, such as when they have left a designated or restricted area. This can be useful when tracking items and monitoring equipment for maintenance. For instance, if a tool is due for calibration or maintenance, but is overdue, RFID data should pinpoint its precise location and historical movement across a facility. The same scenario can also be applied to tracking employees. Tracking the movement of workers in real time can enable management to track the productivity of their workforce, allowing them to better allocate resources so they can maximize production efficiency.
3. Historical View of Production Lifecycle and Material Movement
Real-time visibility enables immediate decision making, but RFID technology can also provide powerful historical data that may uncover information or opportunities never considered before. By tracking the movement of items, decision makers can see where an item has been, how it's been handled and for how long. This provides tremendous insight into the lifecycle of a process.
Capturing and tracking this data can be a powerful tool for demonstrating the effectiveness of lean initiatives. Tools such as spaghetti diagrams, which are visual representations of a continuous flow line that traces the path of an item or activity through a process, can also be implemented here, automated and created on demand using RFID data to track material movements over time. As changes are made to operations and production flows, manufacturers can track the before and after to see the real improvements in flow and identify tangible benefits. They can then fine tune this as needed and see the results with minimal efforts.
4. Ensuring Compliance
In addition to providing data that will help with managing the efficiency of operations, RFID can be inserted into a manufacturer's compliance strategy, helping to identify, mitigate, or eliminate problems or bottlenecks altogether before they impact production processes. While systems may be in place to track or account for compliance, most are not capable of providing an end-to-end solution. Monitoring foreign object debris (FOD), tracking items for maintenance and monitoring your operations could benefit from reliable location accuracy and continuous visibility of assets. RFID with Real Time Location capability can provide the missing real-time location component. A stronger compliance solution leads to increased quality, resulting in products that exceed customer expectations and higher profits.
Every RFID deployment has unique benefits to offer, but in the end, it's all about providing complete visibility of a manufacturing facility, its assets, and how those assets flow through that facility in real time. This will enable manufacturers to see what works and what doesn't, allowing them to make changes on the fly and find the right balance of efficiency throughout a facility.
About the Author
Steve Hudson has nearly 25 years of leadership experience and demonstrated success in start-ups and corporations involved in the Internet of Things (IoT), software and telecommunications. He is currently president of View Technologies, a joint venture between Stanley Black and Decker and RF Controls offering advanced RAIN RFID technology that provides real-time location of assets in retail, manufacturing and logistics.