2017-08-09 01:12:04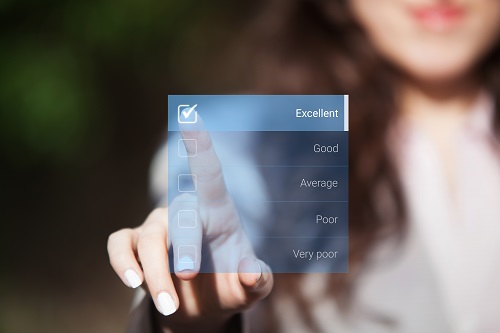 By Luciana Paulise
It has been said that "Every challenge, every adversity, contains within it the seeds of opportunity and growth." That's a hopeful vision for manufacturers who face intense competition in managing their production, shipping, and labor costs in the midst of constantly evolving technology and fluctuating customer needs.
One thing that doesn't change is the importance of manufacturing to the U.S. economy as it represents more than 20 percent of the nation's total employment. (1) Despite the challenges caused by a rapidly shifting global landscape, the outlook appears relatively healthy with smaller to mid-sized U.S. manufacturers especially poised for growth, according to a 2017 National Manufacturing Outlook and Insights report.(2)
But leveraging these growth opportunities will require company leaders to ensure that quality processes are in place across every part of the organization. According to a recently published report by Forbes Insights and ASQ — a global community of quality professionals — top executives and quality professionals see a direct connection between the success of their organizations and continuous improvement and performance excellence initiatives.
The report surveyed 1,869 senior executives and quality professionals around the world, including the U.S. Thirty-six percent of enterprises surveyed said that they regard themselves as an established quality organization while 39 percent reported that they are still developing their quality programs and 25 percent said they are struggling to implement quality in their companies.
Of those organizations that embrace quality, 47 percent say their continuous improvement efforts contributed to profitability growth — with one in five saying quality contributed more than 5 percent — in the most recent fiscal year. The areas of the business that they say benefit the most from quality initiatives include boosting customer growth and sales, followed by efficiency gains. Areas most likely to be touched by quality initiatives include operations, customer service and production.
Continuous improvement efforts, which are most effective when implemented across departments, don't happen spontaneously. Leaders need to enforce support for quality improvement initiatives through every level of the organization to maximize success. According to the report, a number of organizations are still dealing with challenges on this front including:
· The ability to provide appropriate continuous improvement training, which is the greatest concern for business leaders and quality professionals. A majority, 54 percent, cite employee competence for future needs as their most vexing yet-to-be-resolved quality challenge.
· Outdated processes that hurt competitiveness and cut into revenue, according to 53 percent of respondents.
· A need for greater data quality which is another concern voiced by 52 percent of senior executives and quality professionals.
· Negative quality issues from suppliers were mentioned by 51 percent of respondents as they cause productivity challenges for employees.
When it comes to defining quality success, top executives and quality professionals diverge. Executives see continuous improvement initiatives as a chance to reach across organizational boundaries. For them, it is more closely aligned with innovation, shared development and information systems performance. Executives are viewing online customer experience, data quality and competition as their main quality challenges. Hiring and human capital management is also closely intertwined with quality as senior executives envision it.
Quality professionals, on the other hand, focus on the management of specific programs and tools such as cause-and-effect diagrams, checklists, control charts, histograms, Pareto charts, risk management models or data analytics, and programs such as Lean or Six Sigma. They teach employees how to use these tools to improve their processes, and how to implement them with discipline.
Employee participation and collaboration is the best way to encourage successful teamwork and implementation of these initiatives, according to 67 percent of companies surveyed. But the company culture needs to support this as it helps define (unconsciously, of course) whether it is OK to speak up or it is not, if it is OK to innovate or if it is OK to propose ideas for improvement. Tools need to create an impact within the whole company so that quality is embedded in every step. Companies can support this by:
· Reinforcing that quality and respect for customer needs is critical to the company's success. Remember, a customer may be a consumer (external), or a co-worker (internal).
- Training employees to implement those tools in the real world.
- Coaching middle leaders as catalysts to facilitate implementation. If they are not committed, they will sabotage implementation by denying resources or demotivating the team.
- Keeping top managers in the loop on implementation; they provide support, such as training hours, and other material resources employees may need; and they are committed to comply with the implementation plan.
- Creating sharing spaces (committee meetings across sector, cross audits, etc.), sharing tools (panels, screens, banners, emails, facebook, forums) and develop a win-win respectful approach. Share data with customers through press releases and social networks. Fortunately, that is not difficult now, as the report shows that 62 percent of respondents agree that digital has made it easier to share and distribute information on continuous improvement progress or challenges.
In addition to creating a sharing culture, there are some other key steps manufacturers can take to succeed with quality initiatives in the coming years:
1. Make the business case for quality. It's crucial to provide a clear and concise plan with objectives, policies and measurements to help everyone in the organization understand the value of undertaking these continuous improvement initiatives.
2. Motivate your team to deliver quality success. It's much easier to rally team members behind a goal such as making the best product possible or aiming for the most efficient process. Ensure that your goals are well-defined so employees have clear direction and make sure that you celebrate successes along the way.
3. Support an open, no-fault environment. The report identifies encouragement of employee input and collaboration as critical to quality delivery. Employees need to feel that they can work across organizational boundaries to solve problems and deliver improvement, and communicate openly when they see issues or wish to suggest new ways of working.
4. Remember that measurement is knowledge. In today's digital world, things move fast and there's more data available than ever to help inform decisions. Remember the saying ""if you can't measure it, you can't manage it."
5. Align innovation and quality. We're living in a time of digital transformation with customers insisting on quality products delivered faster and cheaper. For that reason, companies need to constantly innovate ensuring that automated and systemic approaches meet the highest performance excellence standards. To download the free ASQ report, visit economicsofquality.org.
Luciana Paulise is a business consultant and founder of Biztorming Training & Consulting, with experience in quality and leadership management in both small and multinational companies. She is also a Quality Engineer certified by the American Society of Quality (ASQ) and has participated as examiner for the National Quality Award and the Team Award in Argentina. Biztorming is based in Argentina and is opening a new branch office in Beaumont, Texas, US.
References
1. Economic Policy Institute http://www.epi.org/publication/the-manufacturing-footprint-and-the-importance-of-u-s-manufacturing-jobs/
2. 2017 National Manufacturing Outlook and Insights, Leading Edge Alliance http://www.leadingedgealliance.com/thought_leadership/ManufacturingSurvey- FINAL.pdf