2017-10-15 20:48:03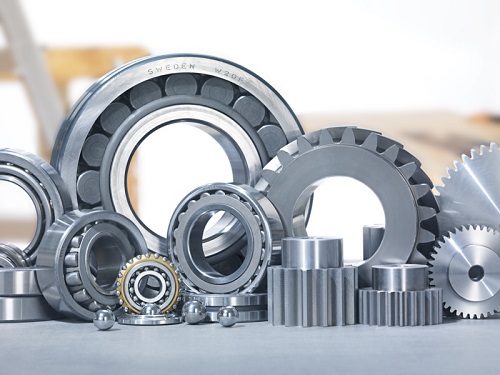 COLUMBUS, OH – Ovako, a leading producer of engineering steel, will exhibit its high fatigue resistant engineering steels BQ-Steel® and IQ-Steel® at Gear Expo 2017, October 24 through October 26 at booth #1601 at the Columbus Convention Center.
Gear Expo 2017 is the gear industry's premier event, bringing together technology experts and power transmission users, manufacturers and engineers from across industries for three days of educational sessions, panels, keynotes, and networking opportunities on the most important topics and trends impacting the industry.
In addition to exhibiting, Jamie Price, president of Ovako North America, will speak on clean steel for gear design, and how and why clients use clean steel to unlock new gear designs and handle high loads. The presentation will take place at the Gear Expo Solutions Center, Thursday, October 26 at 10 a.m.
Throughout Gear Expo, Ovako will showcase its BQ- and IQ-Steel possibilities, which offer design potential for gear production. BQ- and IQ-Steel allow designers to make major power density gains within the same external system boundaries.
BQ-Steel represents the fatigue performance level corresponding to that of high quality bearing steels. IQ-Steel is a further step up with additional isotropic properties, i.e. equally strong in all directions. The denomination BQ- and IQ-Steel are only representing different fatigue performance levels independent of alloying composition. All this provides new tools in the designer tool box.
"The future is already here as a simple upgrade in steel cleanliness makes your present design handle substantially higher loads in classical powertrain systems" says Price. "More and more manufacturers are leveraging Ovako clean steel, such as in the electric car industry, to extend the mileage range of future vehicles."
For more information about Ovako at Gear Expo, please visit www.ovako.com, stop by booth #1601 at the show or on Twitter using the hashtag #GearExpo.