2016-11-10 19:41:54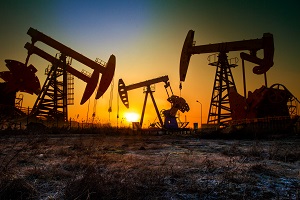 Manufacturers' News, Inc.-- Oklahoma lost industrial jobs over the past year as falling oil prices continue to decimate the state's oil/gas extraction sector, reports the 2017 Oklahoma Manufacturers Register®, an industrial database and directory published by Manufacturers' News, Inc. (MNI) Evanston, IL. According to MNI's database of manufacturers, Oklahoma lost 4,736 jobs between September 2015 and September 2016, a 2.3% decline, and nearly double the loss MNI reported for the 2014-2015 survey period.
Oklahoma's 5,278 manufacturers employ 203,307 in the state, reports MNI. Between 2010 and 2014, the state's manufacturing sector added 10,645 jobs, or three-quarters of the recession's job losses, but employment has since fallen by 7,291 jobs or 3.5%.
"Gas prices have bottomed out and this has affected not only Oklahoma's oil/gas extraction sector, but other industries that supply it, such as industrial machinery and fabricated metals," says Tom Dubin, President of the Evanston, IL-based publishing company, which has been surveying industry since 1912. "However, low business costs have drawn a few new manufacturers to the state."
Losses largely led by Oklahoma's oil/gas extraction sector
Losses were largely led by Oklahoma's oil/gas extraction sector, which shed 3,389 jobs or 8.7%. This is the industry's second straight year of losses, after rising 43% over a five-year period from September 2009 to September 2014. Oil/gas extraction currently ranks as the state's largest sector by industrial employment, with 35,698 jobs.
The second-ranked industrial machinery sector also posted a loss, down 2.4% to 35,544 jobs, while the fabricated metals sector declined 3.1% to 24,216.
Most other Oklahoma industries lost jobs over the year, reports MNI, with lumber/wood down 6%; furniture/fixtures, down 4.7%; printing/publishing, down 4%; chemicals, down 3.8%; primary metals, down 2.9%; and paper products, down 2.6%.
Industrial location closures
Industrial locations announcing closures included Crane Carrier, which closed its plant in Tulsa and moved operations to Ohio, and Kenco Plastics, which shut down its facility in Poteau. Layoffs were announced at D & L Tools, and at oil/gas equipment maker Kimray, Inc's plant in Oklahoma City.
Only two industrial sectors in Oklahoma posted notable employment gains: transportation equipment, which rose 5.8%, and electronics manufacturing, up 1.5%.
Industrial location expansions
Expansions at Alro Steel in Tulsa and Bama Foods in Owasso were among the bright spots noted in the state, reports MNI. In addition, Commercial Metals Co. opened a mill in Durant, and crane manufacturer Terex established a new facility in Oklahoma City.
Regional status
MNI reports job losses were more severe in the western half of the state, with employment down 4.4% in Southwest Oklahoma to 23,998 jobs, and down 3.8% in Northwest Oklahoma to 66,318 jobs. The state's Southeast region saw a loss of 2.3%, and now accounts for 18,663 jobs, while employment was little changed in the Northeast, now home to 94,328.
City data collected by MNI shows Tulsa ranks first in the state for number of manufacturing jobs, with 49,868 workers, with no change reported over the past year. Oklahoma City is a close second, with 46,029 jobs, down 3.7%. Third-ranked Broken Arrow is home to 5,841 jobs, down 3.6%, while Lawton ranks fourth with 3,761 jobs, down 1%. Employment remained steady in fifth-ranked Muskogee, reports MNI, with 3,599 jobs.
Established in 1912, MNI is the nation's oldest and largest compiler of industrial information, offering tailored solutions to help customers connect with 430,000 manufacturers and suppliers. MNI's industrial marketplace IndustryNet: http://www.industrynet.com is a one-stop resource that connects buyers with suppliers of 10,000 + products and services, and allows users to obtain competitive quotes, create and view company profiles, post company news releases, photos, videos, job openings, and more. MNI's subscription service EZ Select: http://www.ezselect.com provides access to MNI's live interactive database of manufacturers. For more information, contact MNI at 847-864-7000 or visit http://www.mni.net.