2018-06-28 00:36:25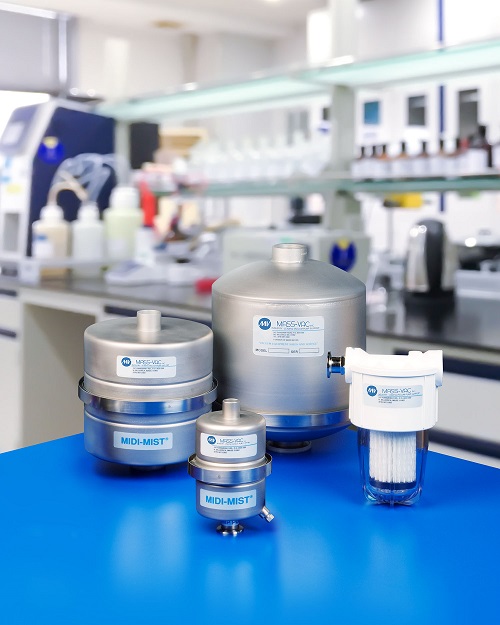 A line of oil mist eliminators that prevents "oil smoke" residue from affecting workers and sticking to furniture and instruments has been introduced by Mass-Vac, Inc. of North Billerica, Massachusetts.
MV Oil Mist Eliminators remove harmful oil vapors from oil lubricated vacuum pump exhaust streams to prevent them from being inhaled by workers and settling onto furniture, walls, and instruments. Featuring microfiber-glass coalescing filter elements with 0.1 micron pore size that provide 99.9999% efficiency, several sizes for pumps from 5 to 300 CFM are offered.
Ideally suited for university labs, research facilities, and production environments, MV Oil Mist Eliminators come in four models: VisiMist® (clear housing) and Midi-Mist® 4" dia. that use one filter, the Midi-Mist® 8" which has three filters, and Maxi-Mist® 10 which has five. They can also be configured to recover or recirculate costly pump fluids.
MV Oil Mist Eliminators are priced from $75.00 to $1,520.00 (list), depending upon size. Literature and pricing are available upon request.