2017-11-01 01:39:29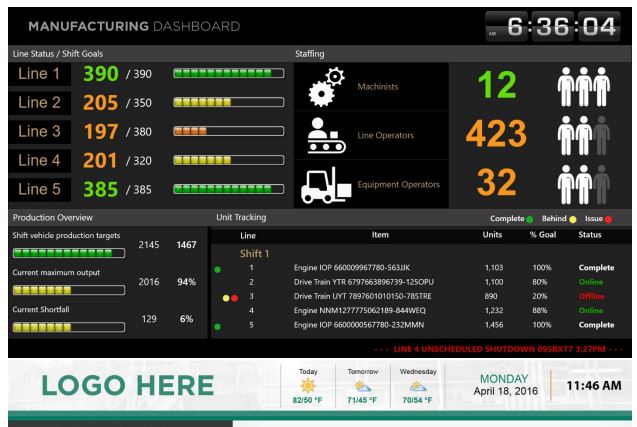 By Loren Bucklin, Connected Sign
It's kind of crazy. Just a few short years ago, Digital Signage was not even a thing. Microsoft PowerPoint was the rule of the day when it came to using a CRT monitor to display simple information. Then along came a few software solutions that basically just added scheduling to PowerPoint. Then, finally along came digital signage.
The Digital Signage software market is projected to be worth 9.24 billion in the next five years. That number represents a lot of demand for better visual communications. Companies are waking up to the fact that they cannot communicate enough. Whether it's internal with employees or external to their customers and the public, Digital Signage is closing the loop on the communications process.
Digital Signage combines two different communications worlds: video and print. In the print world, everything is done by real estate. You have half page, full page, etc. In the video world, everything is done by time: 15-second spots, 30-second spots, prime time, drive time, etc.
In the new age of Digital Signage all these options combine to create a versatile communications vehicle. With all the flexibility new generations of Digital Signage software offer, it's not surprising that many users do not come close to using most of the features available to them. In the beginning of a deployment of a new Digital Sign, people will often put in content they are already using on static bulletin boards and other displays. Then nothing. The effort to expand the functionality of the signs just stops. We call this first effort, "Phase one."
More and more, we are being engaged to aid companies with existing Digital Signage deployments. They have reached a state of understanding that there is a whole lot more they can be doing. This is often driven by the realization that they can expand the system horizontally within their organization.
Our first advice is to ask the "Phase Two" question. What can you do now that you could never do before? Initializing an emergency messaging effort is a good beginning. Adding interactivity is another. Some companies have large amounts of data and with a little setup they can create intelligent dashboards that not only visualize their key performance indicators, but can make it "behave." If something is important and needs attention, the signage can make it rise to the top of a list or turn colors. Users should not have to stand and study the sign to understand at a glance, what is important.
If you are exploring the addition of a Digital Signage system, get hooked-up with a well-rounded integrator that can guide you in the right direction. Not just for the present, but the future needs as well.