2016-03-29 17:02:57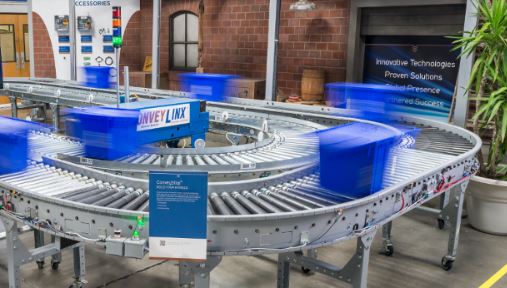 Conveyors are an essential component for many companies, moving packages and parts from one area to another or moving finished pieces out the door for shipping. So it's no wonder that selecting the right components for your conveyor system can seem an intimidating task.
But a new technology may change that.
PulseRoller is the brand name for a family of 24-volt DC, motorized drive roller products and controls.
The Quiet, Low-Energy Motor-Driven Rollers with High Torque
At the heart of the brand is its motorized drive rollers, specifically its new Senergy roller. The roller provides higher output torque and speed with less energy and sound.
Senergy can move products up to 1,000 feet per minute, uncommon in the industry. The higher output torque means heavier loads at faster speeds. This results in more product being moved along your assembly line or out the door.
What's even more impressive about this roller is that it defies common wisdom. More power often means more noise and more energy used. But with the Senergy, you'll use 20% to 30% less electrical power. You'll also be able to have an actual conversation next to the conveyor without raising your voice. Senergy's noise output is 45 dBA which is quieter than most normal conversations, which are 60 dBA.
But Senergy isn't the only motor-driven roller from PulseRoller. Compact versions also exist including a nano roller as small as six inches in roller length and only 1.5 inches in diameter.
Controllers for Every Range of Conveyor
Controllers are necessary to maintain the speed and direction of the rollers. When purchasing a controller for your conveyor system you want one that's safe, reliable and low voltage. You also need to make sure that you're not paying for more than is required for your conveyor system.
Fortunately, PulseRoller offers a selection of controllers from simple to advanced, including controllers with software that measures zero pressure accumulation (ZPA). ZPA prevents products from bumping into each other on the conveyor which can potentially damage your product.
If you simply need the ability to control breaking, acceleration and deceleration, and direction control, then the PulseRoller's EZ-24 family of controllers may work for you. These 24-volt motor drive roller controllers provide full featured brushless DC motor commutation.
PulseRoller's IQZonz controller is for those who need a standard Zero Pressure Accumulation conveyor but don't want the hassle of dealing with software. It can control up to two zones of a zero pressure accumulation conveyor.
ConveyLinx is PulseRoller's advanced high-end networked motor drive controller. It's designed for complex conveyor systems that require custom programming and control and need many advanced zero pressure accumulation features.
Despite its advanced features, ConveyLinx is surprisingly easy to set up. Two low-voltage 24-volt DC motors can be powered in Zero Pressure Accumulation by simply connecting two drive motors, two sensors, supplementary input/output (I/O), and an ethernet cable to the next downstream card.
After all wiring is completed, depressing the install button triggers PulseRoller's patented install process which -- within minutes -- automatically determines and installs the conveyor configuration for each module downstream.
ConveyLinx also includes PulseRoller's software tool, ConveyLogix, which can be used to create your own customized program that downloads directly into ConveyLinx for control of all motors and I/O.
Turn Any Controller into a Programmable Logic Controller
Another rare feature of PulseRoller's controller is that you can use any of its controllers with a programmable logic controller (PLC) to turn it into a fully-functional PLC or I/O.
PulseRoller offers the drives and controllers to take the intimidation out of building your next conveyor system.