2018-06-04 00:28:52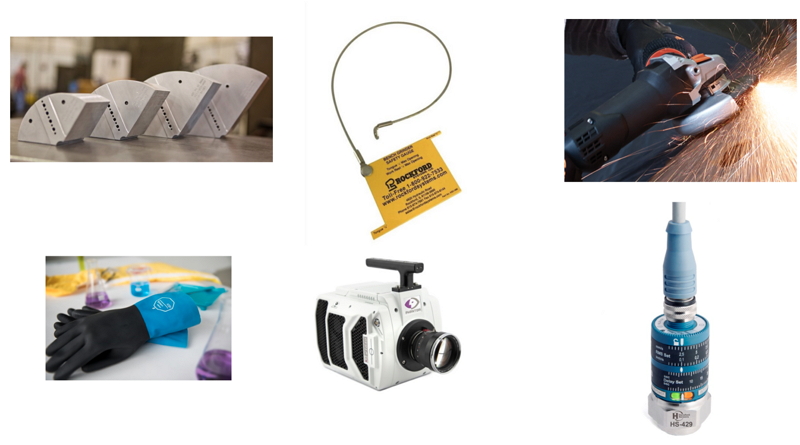 Six new products to help your business. Click on the product name for more information.
Dillon Chuck Jaws Now Offers Jaws in 6061 Aluminum
Dillon full grip jaws, machined from 6061 extruded aluminum, provide added options for full grip jaw customers who have traditionally used cast aluminum jaws.
New Bench Grinder Safety Gauge from Rockford Systems
A simple solution to avoid one of the most frequently-cited OSHA violations.
Walter Surface Technologies' New Heavy-Duty Ironman™ Grinders Built for the Toughest Jobs
The Ironman™ and Ironman™ PS are Walter Surface Technologies newest heavy-duty grinders.
Garment and gloves system for chemical exposure protection.
New Vision Research Phantom® v1840 Ultrahigh-Speed Camera
Vision Research's new Phantom® v1840 is the latest addition to the Phantom ultrahigh-speed camera family.
New Hansford Sensors Vibration Switch Protects Critical Assets
Hansford Sensors' new compact vibration switch is designed to protect machinery against unexpected shutdown and repair costs.