2018-07-04 18:52:52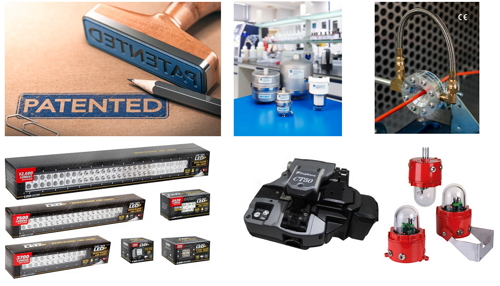 Six new products to help your business. Click on the product name for more information.
IDTechEx's New Patent Services
Helps organizations accurately assess their competitor's product plus more.
Oil Mist Eliminators for Oil Lubricated Vacuum Pumps
A line of oil mist eliminators that prevents "oil smoke" residue from affecting workers and sticking to furniture and instruments has been introduced by Mass-Vac, Inc.
EXAIR's 3/8 Inch Super Air Wipe Dries, Cools and Cleans Small Diameters
It produces a 360 degrees airstream that can blow off, dry, clean or cool the material passing through it.
Optronics Expands LED Light Bar Family
Optronics International has five new LED Light Bars.
Fujikura Europe's New Intelligent Optical Fibre Cleaver
The CT50 provides a dramatic reduction in handling time and maintenance costs.
E2S Warning Signals' UL Approved Division 1 and 2 Visual Signaling Devices
The new Xenon strobes from the D1x family are the brightest UL1971/UL1638 approved signals available for Class I/II Div 1 and Class I Zone 1/20 explosion proof applications.