2018-08-28 01:14:20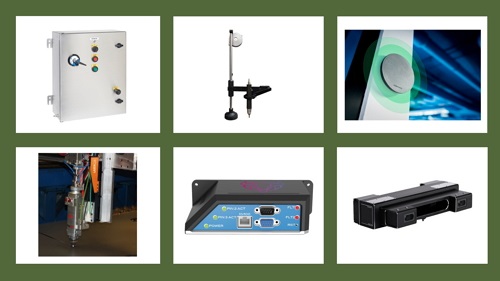 Six new products to help your business. Click on the product name for more information.
Cynash Cybersecurity Solution for Industrial Control Networks
Cynash Inc.'s SerialTap™ cybersecurity solution is for legacy industrial control networks that rely on serial communications protocols such as RS-485 and RS-232.
Track Complex Manufacturing Processes with InSites 4.0
Indoorway's new B2B service using precise indoor positioning system – InSites 4.0.
Laser Blanking Systems with 8kW Laser Heads
LaserCoil Technologies LLC has increased the cutting speed and power of its laser blanking systems with the introduction of 8kW fiber lasers featuring a proprietary Z-axis design integrated directly into the laser blanking system.
AR-40 Articulating Torque Reaction Arm by FlexArm
FlexArm Inc's new AR-40 Articulating Torque Reaction Arm provides enhanced operator ergonomics and improved production quality.
Emerson New Motor Starter with Component-Level Protection
PlexPower™ designs are faster to install and easier to maintain and operate than traditional cast motor starters resulting in a 73% lower total cost of ownership.
Chromasen's Wide Field of View 3D Machine Vision Camera
Newest 3DPIXA 3D camera model helps automobile manufacturers identify defects.