2018-12-06 02:48:39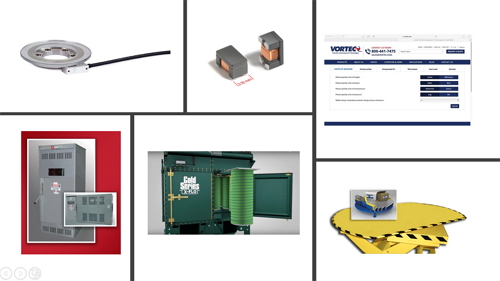 Six new products to help your business. Click on the product name for more information.
New Low-profile Common Mode Choke for Noise Suppression
Designed for CAN (1 Mbps) or CAN FD (5 Mbps) data lines in automotive and industrial automation applications.
HEIDENHAIN's New Modular Angle Encoders for Semiconductor Measurement and Metrology
HEIDENHAIN's new series of angle encoders called the ERP 1000 with the design criteria of exceptionally high resolution, high speed, and high contamination resistance.
New Gold Series X-Flo Industrial Dust Collector by Camfil
GSX dust collectors are designed for industrial applications that produce or process fine, fibrous and heavy dusts and fumes.
Vortec Updated Online Heat Load Calculator
Vortec has updated its online heat load calculator, allowing users to determine cooling requirements for their specific enclosure.
New Medium Voltage Transformer/Interrupting Switch Assembly from Pioneer
The switch assemblies provide safe, reliable and cost-effective switching and fault protection for unit substations.
Verti-Lift Manual Turntables Enhance Ergonomics for Pallet Loading or Unloading
Verti-Lift manual turntables enhance ergonomics and productivity by eliminating the need to walk around or reach across loads, especially during pallet loading or unloading.