2018-09-05 00:38:09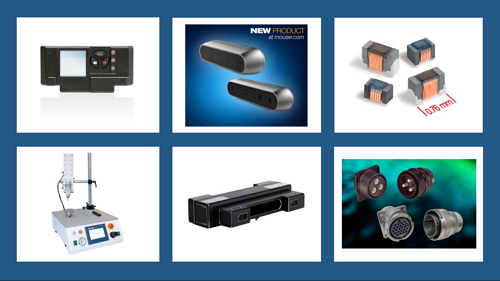 Six new products to help your business. Click on the product name for more information.
New Rotary Dispense Table for Dispensing Circular Applications
Fisnar's F1300N is specially designed for round dispense applications.
Communications Protocol Added to Emerson Switchbox
TopWorx™ D-Series switchbox maximizes HART 7's capabilities for preventative maintenance and position monitoring.
Coilcraft Wirewound Ferrite Beads
Beads offered in range of attenuation across a wide frequency range.
Chromasens Wide Field of View 3D Machine Vision Camera
Newest 3DPIXA 3D camera model helps automobile manufacturers identify defects.
Mouser Now Stocks Intel RealSense D400 Series Depth-Sensing Cameras
The Intel RealSense D400 product family includes two depth-sensing cameras: the D415 and D435.
Amphenol Rail and Mass Transit Products
Products receive EN 45545-2 certification for fire behavior requirements.