2018-09-23 19:08:38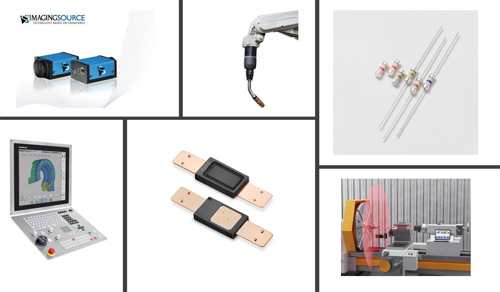 Six new products to help your business. Click on the product name for more information.
New 9 and 12 MP Industrial Cameras with GigE ix Industrial® Ethernet Interface
The "38 series" GigE cameras are the first in The Imaging Source product portfolio to offer the ix Industrial® Ethernet interface.
Tregaskiss Expands TOUGH GUN™ TA3 Robotic Air-Cooled MIG Gun Offering
Tregaskiss has expanded its TOUGH GUN TA3 Robotic Air-Cooled MIG Gun offering to include configurations for additional through-arm style robot models in the marketplace.
Hazardous Area Barrier Network Fuse by Littelfuse
Designed to make electronic equipment safer in hazardous area applications.
HEIDENHAIN's CNC Pilot 640 Lathe Control Adds New Features
Most notably, a new TURN PLUS feature is now standard on new purchases that allows the creation of a lathe program by the push of a button with up to 90%-time savings.
MHP–TAC Series Resettable Over-temperature Protection Devices by Littelfuse
Simplify creating smaller, safer battery-powered devices with longer battery life.
Next-Generation Spindle Alignment Lasers by Hamar Laser
Compact and versatile new L-702 and L-702SP Spindle Alignment Lasers help manufacturing plants cut costs and boost productivity.