2018-09-18 01:13:42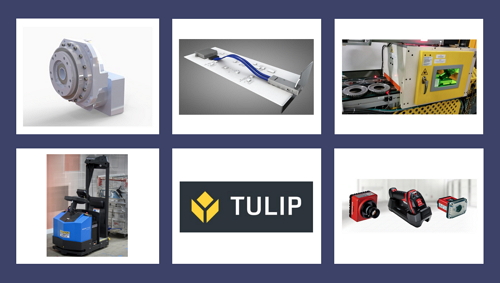 Six new products to help your business. Click on the product name for more information.
New GPL Zero-Backlash Robotic Gearboxes
GAM's new GPL zero-backlash planetary gearboxes provide high precision and rigidity for horizontal and vertical robotic and motion control applications.
Samtec Releases Flyover QSFP28 Cable System
New FQSFP series improves signal integrity and architectural flexibility.
Coldwater Machine Adds Laser Ablation System Design
The laser ablation systems can be designed to stand-alone or for integration into any manufacturing process that requires cleaning of parts prior to another operation.
Seegrid's New Self-Driving Vehicle
It's one of three new products from the company.
Two New Plans for Tulip Manufacturing App
Tulip Standard and Tulip Professional are two new cloud-based plans from Tulip. At $95 and $195 a month, respectively, these plans make Tulip available to small and medium-sized manufacturers instantly, from any web browser.
Omron Adds Suite of Traceability Products
Three key traceability-related products from Omron Microscan are now being released as part of the company's extensive automation solutions.