2015-12-01 20:47:14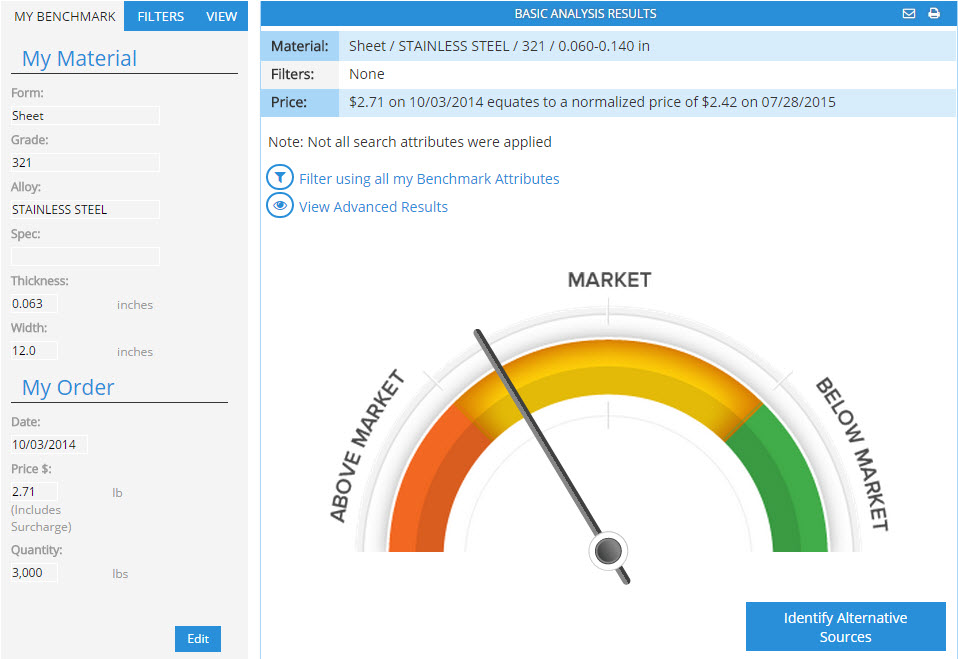 CINCINNATI, OH (USA); Supply Dynamics LLC, the leading provider of innovative supply chain visibility software solutions, announces the launch of Price Dynamics™ (www.pricedynamics.com). Price Dynamics harnesses the power of the crowd to help anyone purchasing industrial metals to understand true market price for many common ferrous and nonferrous metals. With Price Dynamics, true market pricing is based on what actual buyers have paid or been quoted while making similar purchases.
Coupled with access to a directory of distributors, mills, and processors, Price Dynamics is a one-stop-shop for determining how your raw material prices stack up to the prices paid by other buyers and for identifying alternative sources of supply. This web-based service is secure, anonymous, and provides a basic level of benchmarking information at no charge.
Trevor Stansbury, Founder and President of Supply Dynamics, comments:
"Much like an automobile sticker price, metal catalog prices are subject to a number of variables and are not necessarily a good measure of fair market price. Price Dynamics is based on the premise that a community of actual buyers and not the sellers is the best way to gauge actual market price. Pricedynamics.com is a gathering place where hundreds of metals buyers from dozens of industries can privately and securely compare metals prices and evaluate all known sources of supply. Armed with reliable statistics about what others are paying for the same raw material allows buyers to confidently and consistently secure optimum pricing."
Headquartered in Cincinnati, OH, Supply Dynamics, LLC works with leading Fortune 1000 Global Manufacturing 'OEM'-Brand Owners that are committed to pro-actively extending their influence and control throughout their Supply Environment. We provide technology, processes and solutions designed specifically to address the challenges of managing sourcing, procurement and supply chain complexity in highly distributed manufacturing environments.