2018-04-15 20:51:33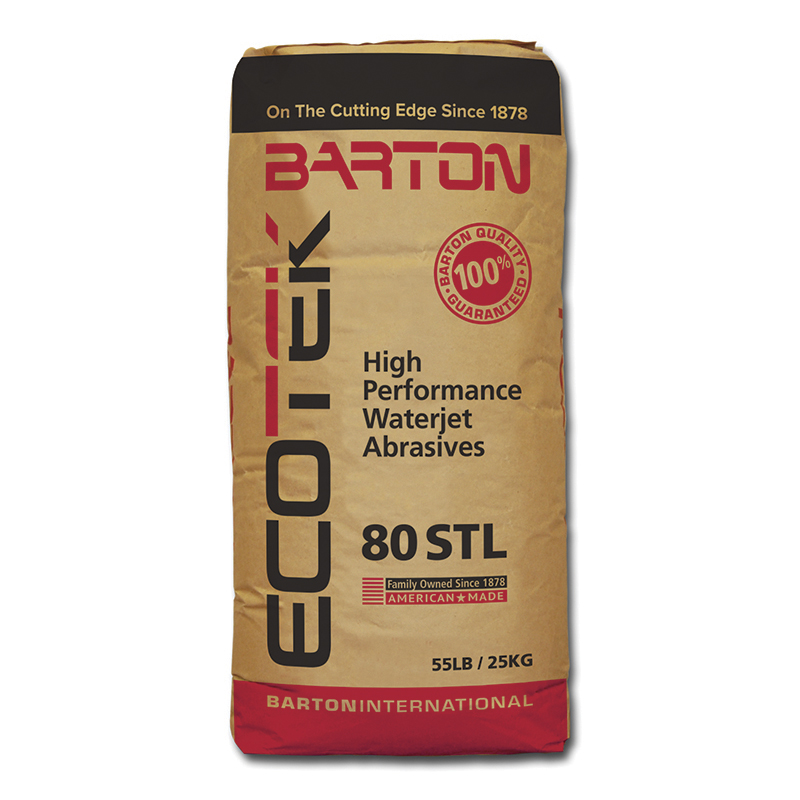 BARTON International has a new line of economical, domestically sourced ECOtek™ Waterjet Abrasives. BARTON's general purpose ECOtek line was developed to meet growing demand in the waterjet cutting industry for lower-cost abrasives. ECOtek includes two BARTON products for waterjet cutting: BARTON 80 STL and BARTON 80 MGS. BARTON secured new sources for these ECOtek abrasives in the wake of India's November 2016 garnet mining and export restrictions.
Unlike the current situation with Indian garnet, BARTON's ECOtek abrasives have reliable sources of supply because BARTON 80 STL and BARTON 80 MGS are mined and milled right here in the U.S. Both ECOtek abrasives are engineered to meet BARTON's demanding safety and performance standards.
BARTON 80 STL is a naturally occurring mineral — staurolite — produced from a one-of-a-kind mining and milling process in Florida. Staurolite has a density and hardness similar to garnet and is suitable for virtually all waterjet applications, BARTON 80 MGS, sourced in Oregon, is a synthetic olivine abrasive well-suited to less demanding waterjet cutting applications.
BARTON 80 STL and 80 MGS meet the same strict standards for grading, health, safety, and environmental compliance as its garnet abrasives. As with all its products, BARTON stands behind ECOtek Waterjet Abrasives with its 100 percent quality guarantee.