2015-08-12 17:24:24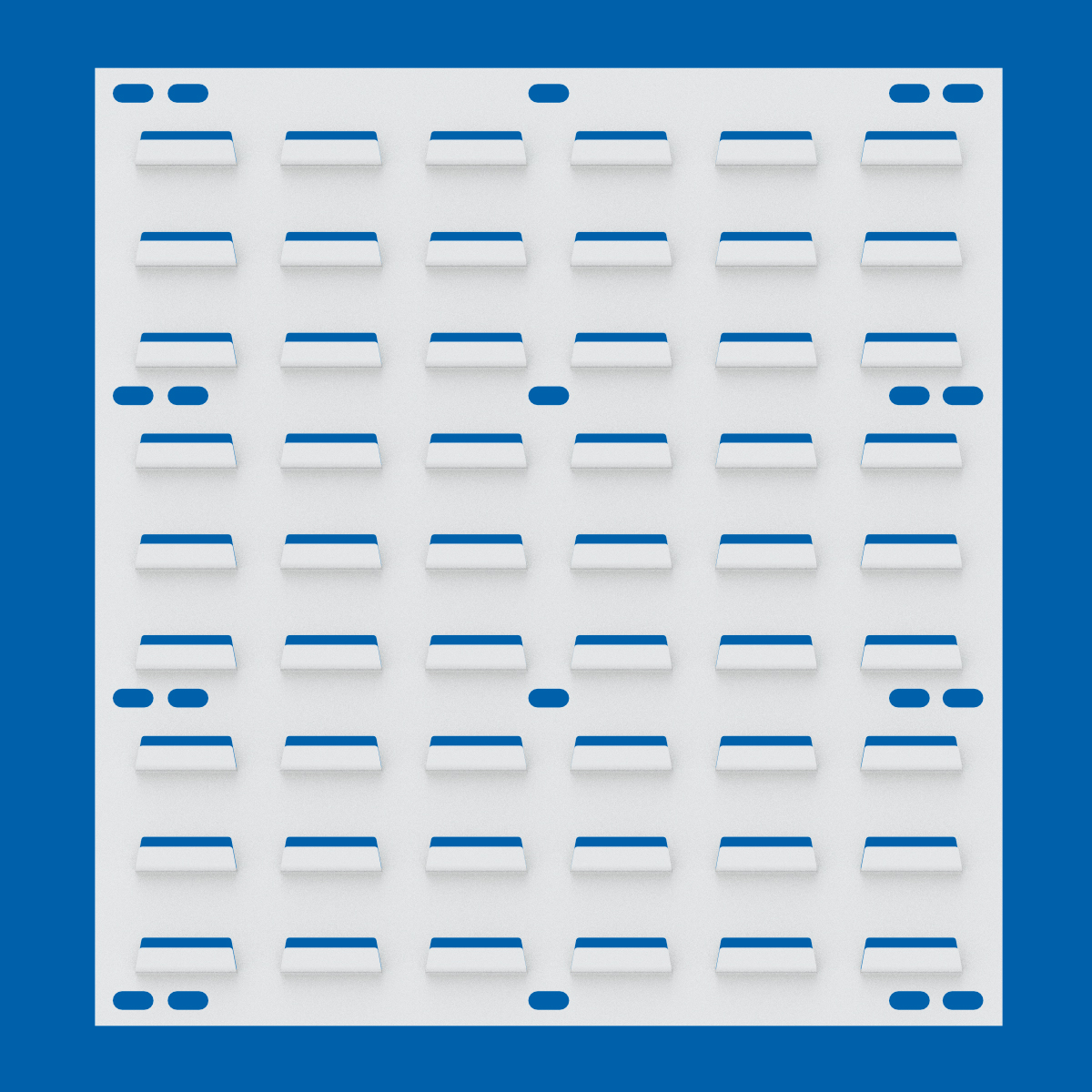 August 2015, Akron, Ohio — Akro-Mils, a North American leader in storage, organization and transport products, announces the expansion of its industry-leading line of Louvered Hanging Systems with the introduction of Textured White Louvered Panels.

Available in four popular Akro-Mils louvered panel models — 30118 (18" x 61"), 30161 (36" x 61"), 30618 (18" x 19"), and 30636 (35" x 19") — the new Textured White Louvered Panels offer end users an additional color option in their hanging systems.

The industry standard for customizable vertical storage systems for plastic hanging bins, Akro-Mils' Louvered Hanging Systems securely support AkroBins®, InSight® Bins and Universal Hanging Bins. These systems are made of heavy-duty, 16-gauge, cold-rolled steel for strength and durability. In addition to the new Textured White color, Akro-Mils Louvered Hanging Systems also are available in Gray and Beige powder-coated finishes.

For more information, visit https://www.akro-mils.com/Products/Types/Cabinets-Racks-ShelvingPanels/Louvered-Systems .

About Akro-Mils
Akro-Mils is a leading manufacturer of plastic and metal storage, organization, transport and material handling products for use in industrial, medical/pharmaceutical, commercial and consumer markets. Akro-Mils is dedicated to providing innovative, quality products that help customers improve inventory control and overall efficiency. Located in Akron, Ohio, Akro-Mils is a Myers Industries, Inc. company. For more information, please call 800-2532467, fax 330-761-6348, or visit www.akro-mils.com .