2017-08-27 23:35:06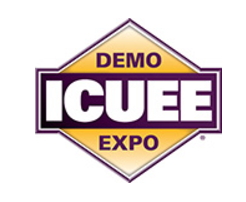 Gretchen Bakke, author of 'The Grid: The Fraying Wires Between Americans and Our Energy Future,' will be the featured speaker during a special luncheon October 4 at ICUEE, The Demo Expo.
In her Diversity in the Grid presentation, Bakke will share her insights on the diverse people and ideas that are coming together to build the next-generation electrical infrastructure.
ICUEE show owner and producer Association of Equipment Manufacturers (AEM) has partnered with Terex Utilities for the luncheon event.
A meet-and-greet book signing with Bakke at the AEM Booth #3340 follows the luncheon. The book signing session is one of the activities in AEM's Tomorrow's Topics Today program at its booth during the show.
ICUEE, the International Construction and Utility Equipment Exposition, will be held October 3-5, 2017 at the Kentucky Exposition Center in Louisville, Kentucky.
'Tomorrow's Topics Today' at AEM Booth #3340
AEM invites attendees and exhibitors to stop at the AEM booth #3340 (use main entrance Lobby B) for its Tomorrow's Topics Today sessions.
The program is an offshoot of AEM's newThinking Forward series developed to help members and the industry explore trends and emerging technologies that are influencing equipment manufacturing.
Featured presentations include:
Women Energizing the Utility Industry panel: women make up just 23 percent of the utility sector workforce, and leaders will discuss career opportunities and challenges and share their perspectives, vision and best practices

An Under-40 Success Story (with Young Leaders Networking Reception): A chance for next-generation professionals to build their industry network, this session features Ernie Stephens, who manages a $60 million fleet as corporate equipment manager for Superior Construction. Brought to you by Construction Equipment?'s? Under 40? in Construction Equipment Awards; Stephens is a 2017 award winner.
Also on the Tomorrow's Topics Today agenda:
Using Drones panel
Live wearables shows
Utility market: transmission and distribution forecasts
Rural broadband and smart farms
How technology is reshaping the construction industry
Preparing for Capitol Hill's renewed utility infrastructure focus (from AEM's Infrastructure Vision 2050 thought leadership initiative)
The biennial ICUEE exhibition is the largest event for utilities and utility contractors. Attendees can test-drive the latest equipment, watch live demonstrations of new products and technologies, and take advantage of best-practices industry education.
Visit www.icuee.com for the latest show information and to register.