2016-10-12 19:00:48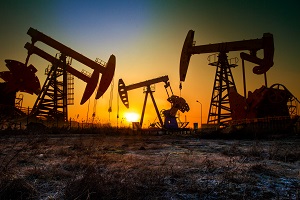 Nebraska manufacturing employment inched down for a second straight year, reports the 2017 Nebraska Manufacturers Register®, an industrial database and directory published by Manufacturers' News, Inc. (MNI) Evanston, IL. According to MNI's database of manufacturers, industrial companies in Nebraska shed 306 jobs between August 2015 and August 2016, or less than one percent.
Nebraska is home to 2,604 manufacturing companies employing 125,400 reports MNI. Losses recorded over the 2015-2016 survey were on par with the 236 jobs reported lost over the 2014-2015 period.
"The oil industry's decline has affected many Nebraska manufacturers that supplied nearby oilfields, and a strong dollar continues to curb exports," says Tom Dubin, President of the Evanston, IL-based publishing company, which has been surveying industry since 1912. "However, the state's stronghold in the food processing sector combined with a business-friendly environment have helped to keep losses at bay."
Losses were led by Nebraska's industrial machinery sector, which fell 2.4% to 12,641 jobs, reports MNI, ranking it second in the state for number of manufacturing jobs.
Additional industries in Nebraska that lost jobs included primary metals, down 9%; rubber/plastics, down 4.6%; lumber/wood, down 2.7%; electronics, down 2.4%; and fabricated metals, down 1.8%.
Notable losses included the closure of CommScope's copper cable plant and Commercial Resins' pipe coating facility, both located in Sidney, as well as a Magnolia Homes site in Gering.
According to MNI, Nebraska's food processing industry remains the state's largest by industrial employment, with 39,663 jobs. Employment in food processing inched up slightly over the past year, adding a net 134 jobs. Bright spots included the expansion of Tecumesh Farms' poultry plant in Tecumesh, and Costco Wholesale's announcement that it will build a processing plant in the Fremont area.
Other industries in Nebraska adding jobs included printing/publishing, up, 11%; and chemicals, up 3%.
MNI reports declines were recorded solely in the west of the state, with Southwest Nebraska down 3.9% to 7,416 manufacturing jobs, and the Northwest down 3.1% to 2,850 jobs. Employment remained steady in Southeast Nebraska, which accounts for 88,928 of the state's industrial jobs, and was virtually unchanged in the Northeast region, which accounts for 26,206.
City data collected by MNI shows Omaha ranks first for number of manufacturing jobs, with 31,658 workers, virtually unchanged over the past year. Second-ranked Lincoln accounts for 20,957 jobs, up 4.4%, while third-ranked Grand Island accounts for 7,957 workers, down 8.3%. Columbus ranks fourth with 5,031 jobs, with no significant change reported, and Dakota City also held steady at 4,058 workers.

About the Author
Established in 1912, MNI is the nation's oldest and largest compiler of industrial information, offering tailored solutions to help customers connect with 430,000 manufacturers and suppliers. MNI's industrial marketplace IndustryNet: http://www.industrynet.com is a one-stop resource that connects buyers with suppliers of 10,000 + products and services, and allows users to obtain competitive quotes, create and view company profiles, post company news releases, photos, videos, job openings, and more. For more information, contact MNI at 847-864-7000 or visit http://www.mni.net