2016-03-29 20:54:02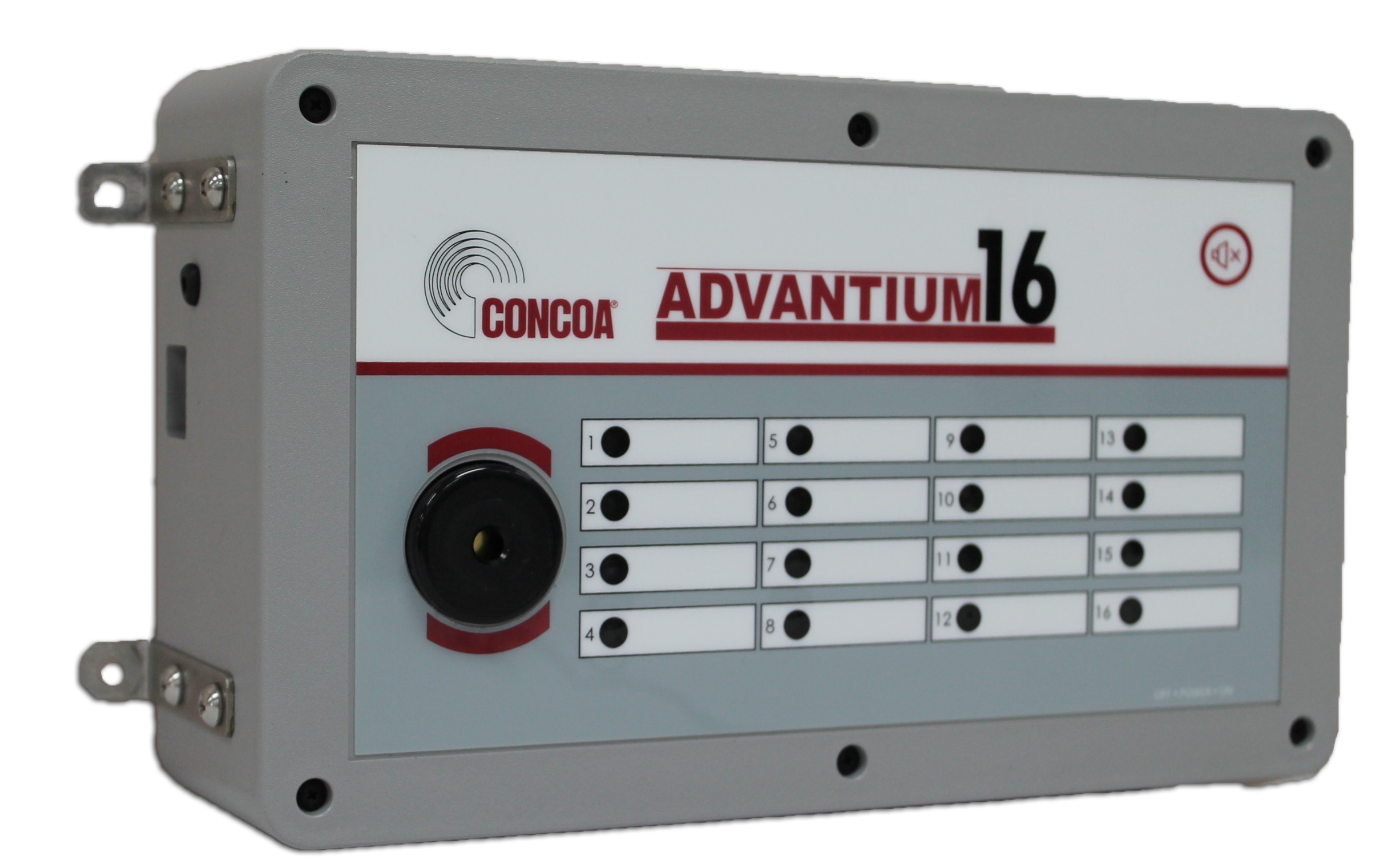 Virginia Beach, VA - A new alarm/monitor capable of reporting and recording the status of up to 16 individual points of observation in complex gas delivery systems has been introduced by CONCOA.
Providing a complete solution for designing, installing, and operating integrated, reliable, and complex systems, CONCOA's 575 Series System Monitor is ideal for a broad range of fully-configurable automatic switchovers and fail-safe gas delivery devices used in laboratory, medical, and industrial gas applications. Such equipment includes the 538 Series IntelliSwitch™ II, the 577 Series CryoWiz™, and the 529 Series Protocol Alarm Station.
Allowing all inputs to be grouped by sub-system for display and monitoring, the new 575 Series displays the status of all inputs locally with high-visibility, multicolor LEDs that turn red when an input exits from its normal condition and blink when all inputs in a user-defined system exit. System status may also be accessed through user-programmable dry-contact outputs, an integral web server, or e-mails sent via an onboard mail server based on user-defined triggers. Additionally, the equipment's event log provides an auditable trail of uptime and failure.
The 575 Series Advantium 16 comes standard with a 93dB audible alarm and is powered by a 90-264 VAC external power supply with US, UK, European, Australian, and Chinese adapters to ensure compliance in applications worldwide. Field-adjustable dry contact outputs, relay inputs, a RJ-45 Ethernet connection, and a flame-retardant and UV-stabilized enclosure round out features and capabilities.