2017-10-02 00:28:44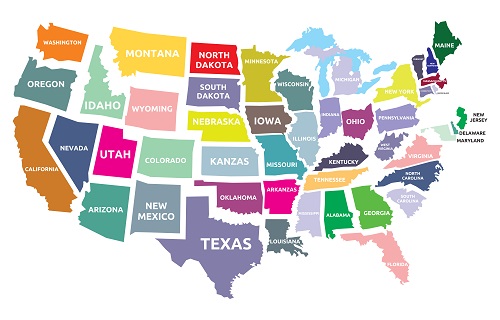 Here's our monthly roundup of manufacturing expansions, mergers, and acquisitions by state. Don't see your state? Send your expansion, merger, and acquisition news to editor@mfrtech.com to be included in next month's round-up.
Indiana
20/20 Custom Molded Plastics, a custom structural form molding manufacturer, will locate a new facility in Bluffton. The Holiday City, Ohio-based company will invest more than $27 million to purchase and equip Buckhorn Inc's former 170,000-square-foot facility.
Vestil Manufacturing will invest nearly $15 million to expand its existing operations in Angola, including constructing a new 250,000-square-foot fulfillment center.
BrightVolt, a designer and developer of ultra-thin film batteries, will expand its operations in Newberry to support its quickly-growing research and development operations.

Kentucky
Gryphon Environmental LLC, which makes industrial drying systems for food processors, paper manufacturers, the municipal wastewater treatment market and other industries, will invest more than $1.76 million and create 20 full-time jobs as it moves to a larger facility within Owensboro.
Nonwoven fabrics manufacturer WPT Corp. will open a $6 million, 40-job plant—its second in Ohio County—to add capacity for materials used in hygiene and filtration products such as diapers and furnace air filters.
Automotive frame manufacturer Metalsa Structural Products Inc. will add 113 jobs at its Owensboro facility with a $36.5 million expansion to produce a new line of stamped and welded components.
Michigan
Meritor, Inc. acquired the product portfolio and related technologies of Fabco Holdings, Inc. and its subsidiaries.
Automotive seating manufacturer Adient PLC completed its acquisition competitor Futuris Group.
Flex-N-Gate, a producer of high-quality products and systems for the automotive industry focusing on plastics, metals, and mechanical assemblies, announced plans to open a new R&D facility, Flex-N-Gate Advanced Product Development, LLC, in the city of Sterling Heights, investing more than $2.2 million.
Lear Corporation, a global supplier of automotive seating and electrical systems, breaks ground on a new seat manufacturing facility in Flint, Mich., on Oct. 2. The new facility is expected to employ approximately 600 people and is slated to open in April 2018.
Ohio
Maroon Group LLC, a leading distributor of specialty chemicals and ingredients, acquired Seidler Chemical, a specialty chemicals and ingredients distributor based in Newark, NJ.
Pennsylvania
Quaker Chemical Corporation's shareholders approved the proposal necessary to complete the transaction to combine with Houghton International, Inc. The completion of the transaction, which is expected by the end of 2017 or early 2018, is subject to other customary closing conditions, including regulatory approvals.
South Carolina
Isringhausen GmbH, a Mercedes-Benz Vans supplier plans to open a manufacturing plant in Ladson.
Volvo Cars plans to create an additional 1,900 jobs and invest another $500 million in Berkeley County to produce S60 sedans from its 1,600-acre U.S. automotive campus under construction near Ridgeville. It originally announced a $500 million investment in 2015.
Albis Plastics Corp., a Germany-based polymer manufacturer opened a $14 million plant in Duncan.
Tennessee
Aluminum engineer and manufactuer, Gränges, will invest $110 million to expand its aluminum rolling operations in Huntingdon.
Finnish manufacturer Nokian Tyres broke ground on its new $360 million facility in Rhea County.
Texas
Provider of automation solutions for welding and production, Pemamek Ltd. has opened a branch office to Houston, Texas, USA.
Virginia
Intertape Polymer Group, a packaging products and systems company that supplies to retailers and manufacturers, will invest $7 million to add significant manufacturing and distribution capacity at its facility in Pittsylvania County.
Oran Safety Glass, a manufacturer of specialty glass for buses, military vehicles, and trains, will invest $4.45 million to expand its manufacturing operation in Greensville County.
Unison Ltd, a leading global tube bending machine specialist, will invest $5.2 million to establish its first U.S. manufacturing operation in the City of Danville.
Koinonia Ltd., a Brazilian-based manufacturer of foam and tape solutions for the automotive, refrigeration (HVAC), marine, construction, and heavy machinery industries, will invest $4.9 million to establish its first U.S. manufacturing operation in Pulaski County.