2015-11-06 15:48:37
Metallurgical High Vacuum Corporation (MHV) is proud to announce another milestone in their commitment to excellence: they were awarded certification attesting to establishment of their quality management system in conformance with the International Quality System Standard ISO-9000-2008, with a scope for Design and Manufacture of High Vacuum Mechanical Pumps and Rebuild of Mechanical Pumps. This was granted by American Systems Registrar, LLC. which are accredited by ANSI-ASQ National Accreditation Board.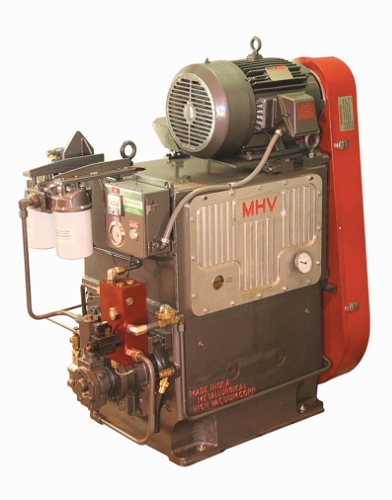 Geoff Humberstone, MHV President, noted: "With independent registration of MHV by an outside auditor, you can be assured that we have committed to the highest standards in our operations, production, and management."
"ISO 9000 is the internationally recognized series of quality management system standards issued to date in 180 countries. Certification is especially important to our strategic business plans since MHV has been a vital partner in the heat treating industry for over for over 33+ years. This provides our customers with the confidence that our vacuum pump manufacturing and pump rebuilding services are at the highest level of quality."
MHV has pioneered the use of filters in new and rebuilt pumps to mitigate the effects of acids on pump life. We currently have over 37 Stokes 412 units with MHV filtration now exceeding 1-million + hours on them, adding more profits to the bottom line with their extended life.
About Metallurgical High Vacuum
Metallurgical High Vacuum Corporation is a vital supplier in the vacuum technology industry. With over 33 years in the business, they have earned a reputation for responsiveness with high quality engineering and manufacturing that is unsurpassed. Customers depend on MHV for keeping their operations running, and costs under control. MHV products and services include new pumps and systems, vacuum piping and manifolds, flexible connectors, vacuum valves, custom oil filtration systems, helium leak testing, and field repair. Rental pumps and blowers are also available; call to check inventory.