2016-10-04 02:34:52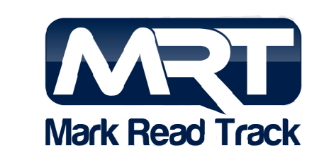 MRT 2016 is a chance to experience the latest technologies in vision guided laser part marking, 2D bar code reading and verify to 99.9%, and see Plantwatch software develop a track, trace and control application in minutes.
Develop a deep understanding of the best practices and limits to the technologies through presentations by leading authorities and hands-on lab demonstrations.
The event, which runs from 8:30 a.m. to 7 p.m. on October 11 in Auburn Hills, Michigan, is open to representatives from industrial companies across North America and will include German food and beer, as well as six technology demonstration stations showing:
high precision laser marking
machine vision tips and tricks
decoding tough direct part marks
bar code quality verification to standards
track-control and trace software for the end user
UDI verification for the medical device industry
Presentations include:
Marking
FOBA Vision assisted precision Laser Part Marking (Reduce fixturing and set up to recapture ROI in 6 months)
Reading
How to read tough marks
Grading your marks to OEM specs

UDI validation and verification
Machine vision tips

Label quality verification
Track and Trace
See Plantwatch factory execution system develop your application in twenty minutes or less
Register by emailing customerservice@hte.net.