2017-12-06 01:57:39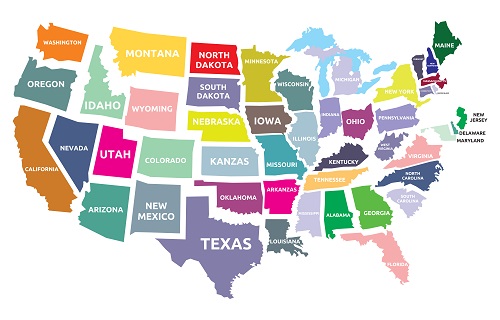 The manufacturing expansions, mergers, and acquisitions by state in the last 30 days. Don't see your state? Send your expansion, merger, and acquisition news to editor@mfrtech.com to be included in next month's round-up.
Georgia
Southeast Industrial Solutions, a professional Manufacturers' Representative firm, opened a new office in Atlanta, Georgia. The company specializes in consultative sales and developing innovative solutions to foster a long-term, collaborative partnership between the manufacturer and customer for technical, custom products.
Illinois
UL, a specialist in safety science, acquried ChemADVISOR, a provider of chemical regulatory compliance and data solutions.
HELUKABEL, a global manufacturer and suppliers of cable, wires and accessories, broke ground on it new 75,000-square-foot U.S. headquarters in the Chicago suburb of West Dundee.
Kentucky
Taeyang Metal Industrial Co. Ltd., will invest nearly $15.6 million to build its first United States facility in Franklin. The company makes fasteners and cold-rolled steel products for the automotive industry.
New Flyer of America Inc. will create up to 550 full-time jobs as it invests $40 million to lease and upgrade a facility for bus parts fabrication in Shepherdsville.
Aleris Corp. plans a $400 million expansion of its Lewisport mill, bringing new capacity, equipment and expertise to produce aluminum auto body sheet for the automotive industry.
Michigan
Federal-Mogul Powertrain completed its acquisition of UK-based clean-tech development company, Controlled Power Technologies Ltd. The purchase provides a timely route for Federal-Mogul Powertrain to expand into the development and manufacture of powertrain technologies for electrification and hybridization that complement the company's existing capabilities.
Pennsylvania
Fairmont Supply Company, one of the largest distributors of industrial maintenance, repair, and operation supplies in the United States, added Industrial Pipe & Supply of Omaha and Industrial Pipe & Valve of Portland to its family of companies.
South Carolina
Woodfield Systems USA Inc., a bulk liquid and gas handling equipment designer and manufacturer, is building a $1.5 million manufacturing center in Richland County. (Columbia Regional Business Report)
Prysmian Group will invest $54 million to expand its Claremont, N.C., plant. The expansion is part of the company's $289 million plan to increase its global optical cable and fiber capacity. (Columbia Regional Business Report)
Vetroresina LLC, a manufacturer of fiber-reinforced polyester laminates, is expanding its existing operations in Greenville County with an investment of $7.5 million. (GSA Business Report)
German custom tool manufacturer, Mapal, is investing $4 million to expand its facility in Greenville County. The company plans to build a 7,600-square-foot office building adjacent to its existing facility. (GSA Business Report)
Tennessee
Toyota Boshoku Tennessee, LLC will expand its operations in Jackson with a $31 million investment. The company is one of the world's premium interior systems suppliers and filter manufacturers, develops and produces interior, filtration, and powertrain components for the automotive sector.
Allegion Americas will expand its Republic Doors & Frames operations in McKenzie.
Erin's Magnum Manufacturing announced it will invest $2 million to expand operations in Houston. Magnum manufactures metal stamping and produces raw metal seat frames and doors for the automotive sector.
Texas
No Magic, the leading global provider of systems modeling, simulation and analysis solutions and services, has signed an agreement to be acquired by Dassault Systèmes, a world leader in 3-D design and engineering software. Sikich Investment Banking served as the exclusive sell-side adviser for No Magic.
Virginia
Global Technical Systems (GTS), a provider of advanced engineering solutions for defense, homeland security, and related U.S. Government and international customers, will invest $54.7 million in a new, electro-mechanical energy storage system manufacturing operation in the City of Virginia Beach.
TruckVault, Inc., a manufacturer of secure in-vehicle equipment storage solutions in the sport, public safety, and commercial fleet markets, will invest $1.5 million to establish a manufacturing operation in Shenandoah County.