2016-08-03 18:30:19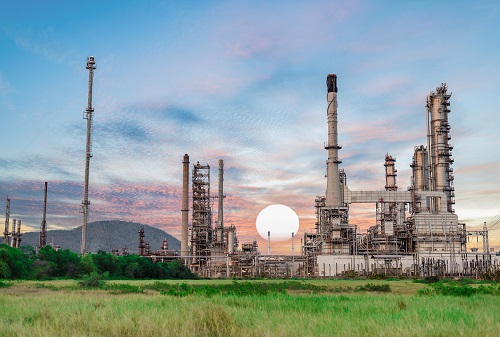 Manufacturing employment in Louisiana declined for a second year as falling oil prices continue to put a dent in the state's industrial growth, reports the 2016 Louisiana Manufacturers Register®, an industrial database and directory published by Manufacturers' News, Inc. (MNI) Evanston, IL. According to MNI's industrial database, manufacturers in Louisiana shed 5,663 jobs, or 2.9%, between May 2015 and May 2016.
Louisiana's 4,953 manufacturers employ 190,102 in the state, reports MNI. Between 2011 and 2014, Louisiana added more than 8,000 jobs as the oil boom took hold, recovering all losses suffered during the recession. MNI's 2015-2016 survey period marks the second straight year of industrial employment declines.
"Louisiana's industrial base bounced back from the recession as the oil boom took hold, but growth is sputtering with the fall in oil prices." says Tom Dubin, President of the Evanston, IL-based publishing company, which has been surveying industry since 1912. "However, its low business costs continue to appeal to many new manufacturers."
Chemicals Manufacturing Key Industry; Oil and Gas Extraction Falls to Second
The oil and gas extraction sector has led Louisiana's post-recession job gains, growing 38% from 2011-2014, but jobs in the industry fell 2.9% over the past twelve months. The oil/gas extraction sector has fallen to second place in the state for number of industrial jobs, employing 24,215.
Chemicals manufacturing now ranks as Louisiana's top sector by employment, with 26,406 jobs, up 1.1%. The industrial machinery sector – third in Louisiana for manufacturing jobs – fell 7.7% to 23,434.
Additional sectors reporting losses included transportation equipment, down 9.5%; furniture/fixtures, down 6.8%; stone/clay/glass, down 3.6%; printing/publishing, also down 3.6%; and lumber/wood, down 2.9%.
Louisiana industrial sites announcing closures included Trinity Marine Products in Madisonville; oil-rig supplier Tenaris in Westwego; and Baker Hughes' facility in Houma.
Industries in Louisiana adding jobs included rubber/plastics, up 3.6%; textiles/apparel, up 1.4%; and primary metals, up 1%.
Louisiana plant openings announced over the year included Bell Helicopter's facility in Lafayette and Dyno Nobel's new ammonia manufacturing plant in Waggaman.
MNI's regional data shows employment losses were spread out across Louisiana's four regions, with Northwest Louisiana shedding 6.9% of its jobs to 25,507, and Southeast Louisiana losing 2.5% to 96,206. Industrial employment in the state's Southwest region fell 1.9% to 57,903, and declined 1.7% in the Northeast to 10,486 jobs.
City data collected by MNI shows Baton Rouge ranks first in the state for number of manufacturing jobs, with 15,332 workers, down 1%. Second-ranked Houma accounts for 10,475 jobs, down 8.3%, while third-ranked Lafayette is home to 10,069 workers, down 3.2%. New Orleans ranks fourth with 9,127 jobs, with no significant change reported, and fifth-ranked Shreveport accounts for 7,219 industrial jobs, down 11%.
Established in 1912, MNI is the nation's oldest and largest compiler of industrial information, offering tailored solutions to help customers connect with 430,000 manufacturers and suppliers. MNI's industrial marketplace IndustryNet: http://www.industrynet.com is a one-stop resource that connect buyers with suppliers of 10,000 + products and services, and allows users to obtain competitive quotes, create and view company profiles, post company news releases, photos, videos, job openings, and more. MNI's subscription service EZ Select: http://www.ezselect.com provides access to MNI's live interactive database of manufacturers. For more information, contact MNI at 847-864-7000 or visit http://www.mni.net