2018-06-20 01:16:31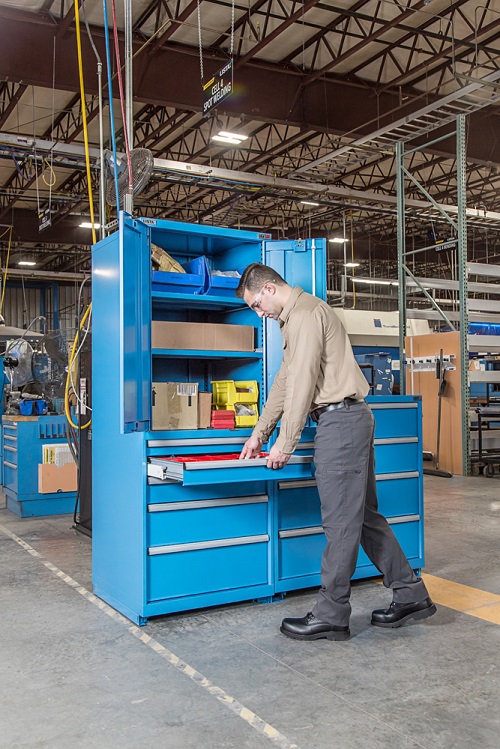 A new Tall Cabinet line of customizable storage options is now available from LISTA® and Vidmar®, Stanley Black & Decker Storage Solutions brands. The Tall Cabinet line has been designed as the company's tallest single-housing to date, making it ideal for customers in the automotive/vehicle services industry, such as dealership owners, technicians, service/parts managers, as well as in industrial facilities. The range includes a Heavy Duty Tall Cabinet which is specifically engineered for industrial applications in manufacturing and production facilities, maintenance labs, factory engineering, and food processing.
Users are now able to purchase one cabinet that meets their exact height requirements, without having to stack multiple cabinets on top of one another to achieve their desired result.
The Tall Cabinet range is available in five heights and available with drawer and shelf combinations. The cabinet line fits with and enhances existing configurations. On the Tall Drawer option, an intermediate door panel allows users to lock the cabinet's drawers, while keeping the cabinet's shelving units open. Each cabinet comes fully-assembled, features a lifetime warranty, and is proudly Made in the USA with global materials.