2018-01-03 02:26:07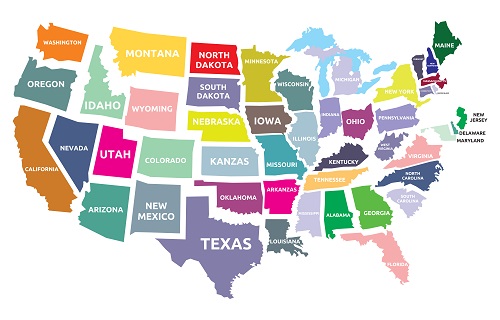 The manufacturing expansions, mergers, and acquisitions by state in the last 30 days. Don't see your state? Send your expansion, merger, and acquisition news to editor@mfrtech.com to be included in next month's round-up.
Indiana
thyssenkrupp Presta North America, LLC, a manufacturer of steering systems for the automotive industry, plans to expand its central Indiana operations, establishing a new technology center.
Illinois
Advanced Technology Services, Inc., a global manufacturing services and IT solutions provider, acquired Innovative Technology Solutions, LLC, an IT managed services and technology consulting company. The two companies will continue to operate independently with their current workforces and brands.
Kentucky
EnerBlu Inc., a high-power energy-storage provider, will invest $372 million and create 875 full-time jobs in Eastern Kentucky with the establishment of a production facility in Pikeville, and an additional $40 million and 110 jobs with the relocation of its headquarters to Lexington.
Federal-Mogul Motorparts LLC, a provider to original equipment manufacturers (OEMs) and the automotive aftermarket, will invest more than $8.68 million to cover the cost of construction of a 15,000-square-foot expansion of its existing building in Glasgow and the purchase of new equipment.
Takigawa Corp. Japan, a flexible packaging and high-performance films producer, will establish its first US manufacturing operation with the construction of a 180,000-square-foot facility on a greenfield site in Bardstown
DAE-IL Corp., a manufacturer of powertrain parts, will construct a 295,000-square-foot facility in the Murray West Industrial Park, its first U.S. facility.
Automotive wheel manufacturer TOPY America Inc. will invest $37 million in a first round of upgrades at its plant near Frankfort. The expansion includes installation of a new wheel assembly line – the facility's fourth – and adding top-coat capability on an existing coating line.
Michigan
Minghua USA, Inc., a subsidiary of Jiangnan MPT CO., Ltd., a manufacturer of components for the auto industry such as bumpers, plastic products and high-tech molds, plans to establish a North American headquarters in the city of Troy that will provide sales, research and development to supports its North American operations.
Kalkaska Screw Products, based in Kalkaska, manufactures a variety of highly-engineered machined components. The company is experiencing increased demand for its products and is investing $14.1 million in private funds to expand its operations in Kalkaska.
Jackson-based Pentar Stamping, Inc. is investing $400,000 in private funds to purchase new stamping equipment.
A subsidiary of China's largest manufacturer of SUVs, American Haval Motor Technology, LLC plans to establish an R&D center in the city of Farmington Hills, investing $3.5 million and creating 150 jobs, resulting in a $1.5 million Michigan Business Development Program performance-based grant.
South Carolina
Fab Fours Inc. is expanding its Lancaster County operations with a $5.7 million capital investment expected to create 88 jobs. The steel bumper and accessory manufacturer will undergo a large-scale expansion and install new equipment at its facility.
Tennessee
Metrican Stamping, LLC will expand its manufacturing operation in Dickson. The metal stamping and value-added components manufacturer will invest $18.9 million and create 104 new jobs.
Engineering and manufacturing company, Martin Technologies, plans to invest more than $6 million to locate a facility in Lawrencburg, creating approximately 240 jobs.
Toyota Boshoku Tennessee, LLC will expand its operations in Jackson. The automotive components manufacturer will invest $31 million and create 139 new jobs in Madison County.
Virginia
Defense Technology Equipment, Inc., a provider of aviation logistics and procurement solutions for military and commercial platforms, will invest $866,500 to expand its operations in Loudoun County.