2016-09-08 16:18:27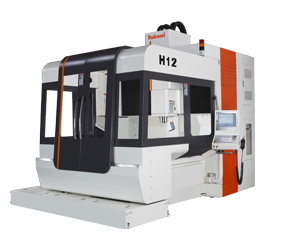 Takumi USA will introduce its high precision, high performance CNC machines to the North American market at this year's IMTS show. The Takumi brand of CNC machines has been prevalent in Europe and Asia, but it now expanding to the U.S. with a new service and support network and showroom in Indianapolis earlier this year.
Takumi USA will be at IMTS booth S-8420#.
Takumi USA will exhibit the following three 3-axis CNC machines, all equipped with the Fanuc 31i control: the VC0852 high precision machining center with fast rapids; the double column, high speed H-12 machine designed specifically for the die/mold and aerospace; and the VC0852 machining center, which is built with heavy-duty box ways.
The H-12 bridge-type double column CNC machining center will be the featured Takumi model at IMTS. This machining center delivers superior surface finish, high precision, and fast throughput with an inline direct-drive spindle. The double-column design is extremely rigid with roller-type rails on all axes. The close proximity of the spindle to the bridge casting reduces overhang and the ladder design of the bridge provides greater support to the head casting. Direct-coupled ballscrews increase accuracy and the absolute encoders provide fast start-up.