2016-06-30 19:07:41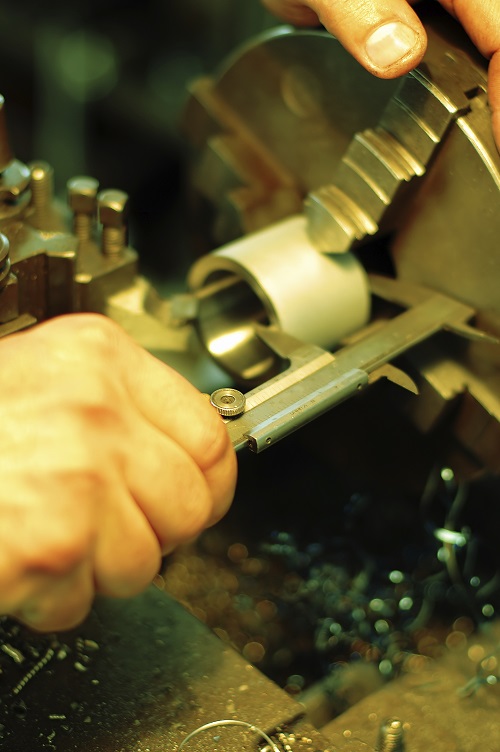 A popular car manufacturer did what most manufacturers would do. When the tools and adapters used to evacuate and recharge their newly manufactured cars' refrigerant units wore out, they fixed them themselves and put them back on the machine. Only there was a problem. The tools and adapters would often fail.
Purchasing new tools and adapters every time was too cost prohibitive. So they looked toward their vendor, Production Control Units, Inc. (PCU), for an alternative.
PCU recommended a simple Tool Rebuild Program. Like changing the oil in your car, the manufacturer was recommended to send in their tools and adapters every 25,000 cycles to be rebuilt. This made it simple to swap out the tools and adapters during downtime to prevent any production loss.
The Benefits of a Tool Rebuild Program
Bye-Bye Unnecessary Downtime
No matter how talented your maintenance professionals are, when a failure happens on a machine, it still takes time to get to the machine and fix it. With a Tool Rebuild Program, machines stay running because you choose when to swap out the tool or adapter.
Less Expensive
Rebuild is significantly less expensive than buying new. Buying all new parts can cost thousands of dollars, whereas, a rebuild will cost somewhere in the hundreds. Obviously, at some point, the tool or adapter will age to the point that a rebuild will cost more than a new purchase. But until then, rebuild away.
Improves Quality Through Bench Testing
Vendors should run the tool through a bench test before it's rebuilt to make sure there aren't other issues. Once the issues are confirmed, the vendor will tear the tool down, verify components parts such as pistons are still within specification, replace seals and parts, reassemble, and bench test it again.
"Typically our customers don't have a way to test the rebuilt tool except to put it into service," said Kevin Rogers, senior account manager, PCU. "Which if it doesn't work, you've just caused downtime in your production cycle."
Bench testing simulates how the tool would operate in the manufacturing environment. For example, a rebuilt tool for dispensing and evacuating refrigerant would be set up to evacuate and dispense refrigerant to ensure that it's working properly.
Saves Time and Resources
It's Murphy's Law. When one vital machine breaks, so does another. And maintenance personnel can't always be in two places at once. A Tool Rebuild Program frees up maintenance resources for more critical repairs.
Plus, PCU's Kevin Rogers also shared this little secret: "Most rebuilds can happen in a day. For example, if PCU receives a tool in the morning, we'll work on it that day and ship it overnight so the client has it the next day."
How to Start a Tool Rebuild Program
Starting a Tool Rebuild Program is as simple as the program itself.
Find a vendor that makes products designed for rebuilding.
If not, they will be hard—and expensive— to rebuild.
Ask for threshold discounts.
When you reach certain milestones you should get a discount. For example, 2% off for 20 tools, then 4% for 40 tools, then 5% off for rebuilding 80 tools. The more you use the rebuild program, the larger discount you should get.
Know what the vendor needs from you.
Vendors need to know the details of the tool in order to rebuild and test it properly. The vendor may request details such as a description of the tool, shipment date, serial number, the reason for the rebuild, when it was removed from service, and the machine ID number the tool was removed from.
Request a report
Ask for a report that states what was repaired and replaced for each tool or adapter you have rebuilt.
A Tool Rebuild Program is a simple, inexpensive way to keep your machines running and product out the door.

Production Control Units
(937) 299-5594