2016-05-23 19:51:50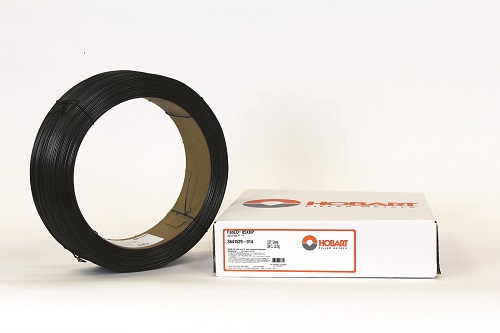 Hobart's new FabCO® 85HXP gas-shielded flux-cored wire offers high wire feed speed potential. The wire increases deposition rates and travel speeds to improve productivity, particularly when welding thick materials — up to 6 to 8 inches. It is well suited for for flat and horizontal welding of earth moving equipment, non-alloyed and fine grain steels, as well as for heavy fabrication applications and the manufacture of equipment for use in severe service conditions.
FabCO 85HXP wire features a basic slag system that provides increased toughness, along with excellent low temperature impact strength. Low hydrogen levels (3.0 ml per 100 g of weldment) help mitigate cracking risks and costly rework. The wire operates with 100 percent CO2 and has an American Welding Society (AWS) classification of E70T-5CJ H4.
Hobart is offering the FabCO 85HXP wire in 3/32-inch diameter on 50-pound coils.
www.HobartBrothers.com
1-800-424-1543
email hobart@hobartbrothers.com