2016-01-21 14:54:13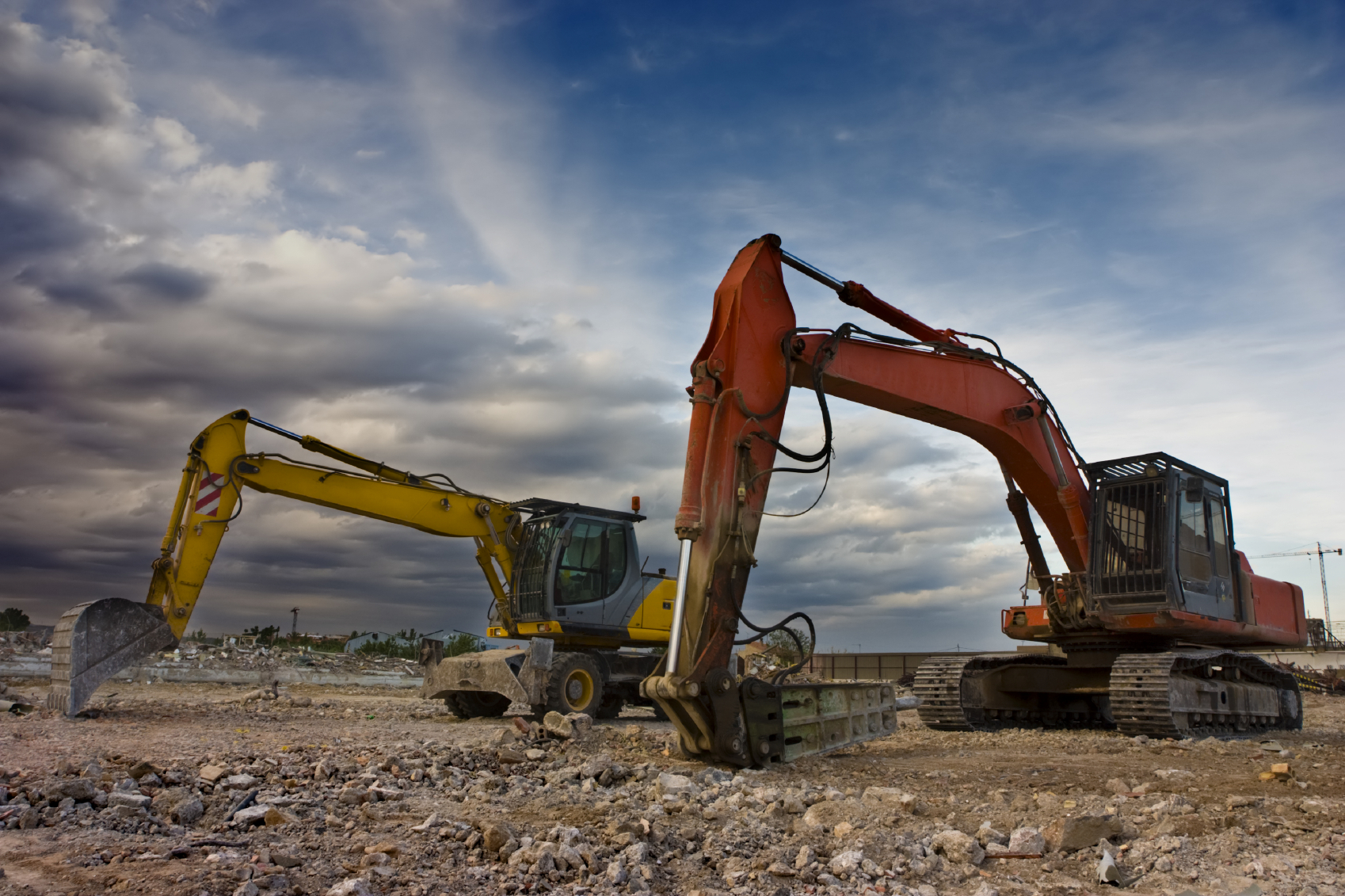 While recent economic news regarding U.S manufacturing have been glum, good news comes out of the United Kingdom for those who manufacturer construction equipment. Economic forecasting and market research consultant, Off-Highway Research, is predicting global sales of construction equipment to grow 3.9% in unit terms in 2016, to 760,508 machines.
The expected improvement follows a weak performance in 2015, when global unit sales fell more than 10% from the total of nearly 818,000 machines sold in 2014. In 2016, growth is expected in the European, North American, and Indian equipment markets. Off-Highway Research also forecasts a stabilization in China, where sales of construction equipment have fallen from a peak of 435,070 units in 2011 to a projected 131,345 machines in 2015 – a decline of 70% in the space of four years.

"There can be no doubt that 2015 was a tough year for the global equipment industry, due to slowing world economic growth and weak commodity prices," said Off-Highway Research managing director David Phillips. "Unit sales fell to their lowest since the crisis years and the drop in the Chinese market was particularly brutal. However, there were improvements in several developed countries which helped offset some of these losses."

The gradual improvement in Europe which began in 2014 is expected to continue this year, with unit sales rising from a provisional 125,705 units in 2015 to 130,503 machines. Similarly, the buoyant North American market should rise a further four percent to 186,025 machines. Continued steady improvements are expected in the Indian construction equipment market, with unit sales expected to rise to 46,414 machines, compared to 38,554 in 2015. Meanwhile in China, the market is expected to show an uptick of around four percent, with sales stabilizing at 137,820 units.

In Japan, construction equipment sales are expected to fall from 79,998 units in 2015 to 73,825 machines in 2016. The key drivers of this are a tailing-off of reconstruction work following the 2011 earthquake and Tsunami and the winding down of the government's economic stimulus programs.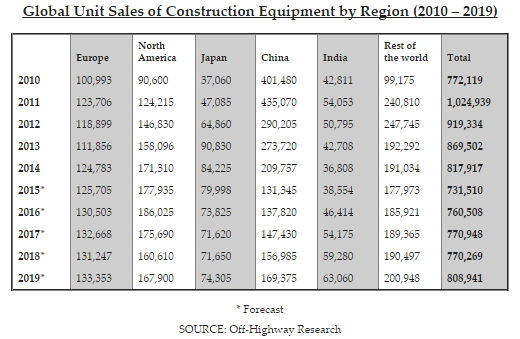 The types of equipment covered by Off-Highway Research are: articulated dump trucks, asphalt finishers, backhoe loaders, crawler dozers, crawler excavators, crawler loaders, mini excavators, motor graders, rigid dump trucks, rough terrain lift trucks (masted and telescopic handlers), skid-steer loaders, wheeled excavators and wheeled loaders. In some markets, ride-on compaction equipment and mobile cranes were also included.