2016-04-27 17:30:43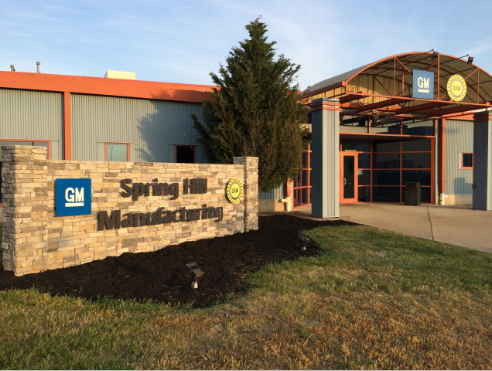 SPRING HILL,TENNESSEE — General Motors is investing $788.7 million for a new high-efficiency engine program and to modernize the vehicle programs at the company's Spring Hill manufacturing plant. The move is expected to create 781 new jobs.
The announcement brings GM's total investment in the Spring Hill plant in 2016 up to more than $936 million including an expansion announced in February. The company has announced investments of over $2 billion for Spring Hill since 2010.
The U.S. auto market set sales records in 2015. According to PwC, just under 17.5 million vehicles were sold, up 5.7 percent from the year before and topping the high-water mark of 17,402,486 in 2000.
General Motors is benefiting from that success. General Motors recently announced first-quarter 2016 net income to common stockholders of $2.0 billion or $1.24 per diluted share, compared to $0.9 billion or $0.56 per diluted share a year ago. Earnings per share diluted-adjusted for special items was a first-quarter record at $1.26, up 47 percent compared to the first quarter of 2015.
The Spring Hill site is a flexible vehicle assembly plant currently producing the Cadillac XT5 and the GMC Acadia, as well 4-cylinder engines and stampings used in several GM vehicles.
Construction will begin in May and will last several years.
Photo: Entrance to the Visitors Center at General Motors' Spring Hill Manufacturing complex in Tennessee. Source: General Motors.